Removalists Darwin
Top-notch Darwin Removalist and Storage Solutions
Locally owned and operated, Whybirds is the trusted name in Australia's removals industry, proudly providing moving Australian families since 1857. Whybirds is the furniture removalist and furniture storage services provider of choice in Darwin and surrounding areas, providing reliable and cost-effective solutions for Australians for well over 100 years. Our team is looking forward to hearing from you – let's get started by helping you with a free quote today!
Furniture Removalists Darwin and Furniture Storage Darwin
Our Northern Territories Head office is based in Darwin, and with our year round commitment to servicing the region, we are able to service moves all throughout the year. We ramp up our manpower and capabilities during the peak months of November to February to ensure we have adequate resources to support our large and growing customer base, so always have one of the largest removalist crew capabilities in the region, capable of supporting residential and business customers for any type of move. If you haven't entrusted your move to a quality AFRA company like Whybirds before you're in for a great surprise as our teams to whatever they can to make the moving process as stress free as possible for you and your family. Your Whybirds Move consultant is looking forward to helping you plan the moving process from start to finish, and answer any questions you may have about your move. By the time our crews arrive to start your uplift, you'll be well prepared, and can hopefully spend most of the day sitting back and having a last cup of coffee at your current home before moving on. Whether your relocation plan sees simply moving in the same suburb, interstate, intrastate, overseas, or if you only need to put a few things into furniture storage for a while – our hard-working removalists are eager to help, and get the moving done for you. Why wait? Let's get the process started with a free quote, and learn what Whybirds can do for you!
Most families moving from Darwin are going to be traveling a long way – its 27 hours or so of non-stop driving to either Cairns or Townsville, so you're likely to be taking a flight – or at least taking only one of your vehicles on the road. Our interstate vehicle transport options are used from Darwin more than most places, moving vehicles from Darwin and surrounding areas to all around the country. If you'd like to save yourself the stress of driving a few days, let your move consultant know, and we can arrange door to door safe transport for your vehicle anywhere in the country.
If you've got the family pet in Darwin and you're not planning that long drive, you'll no doubt be wondering how you can get the family dog or cat to their new home! At Whybirds, we love our pets….so we make sure they're well taken care of. Understandably, your pets are going to be feeling unsure of whats going on, and getting stressed themselves wondering what is going on, so we have always recommended getting support from professional pet moving companies for moving your precious pets. For this reason, Whybirds only works with the very best pet moving companies in Australia, ensuring your pet is taken care of just like the family member that they are. We work closely with our pet moving partners, giving your pet a VIP treatment at rates that are very competitive. Be aware that some breeds of dogs (short snout breeds are one to be aware of) particularly don't travel well in the heat, particularly if there are quarantine regulations in place or limited flight options making the trip longer than normal. Your Whybirds Move Consultant can discuss with you anything you need to know about pet moving services so that your pet arrives safe and sound and happy at their new home. Your interstate pet transport will go smoothly in the hands of our caring team.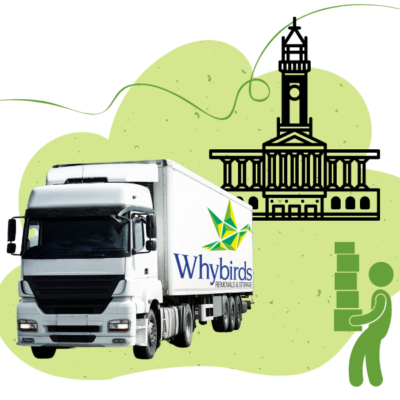 Over 100 years of Interstate Removals Darwin Experience
Whybirds has been moving Darwin families for well over 100 years, with origins dating back to Ipswich in 1857, and pioneering the transport of goods around the Australian Outback. For generations, Darwin families have been entrusting their moving needs to Whybirds, finding our family business values, enviable reputation, and depth of local experience second to none. Whybirds supports all sizes of moves, with none being too big or too small, and our ever-growing network across the state and around the country see furniture shipment going up and down the Queensland Coast, into the Australian country townships of Northern Territories, and through to capital cities across Australia on a daily basis.
As a proud locally owned local Australian family business, our ongoing support of local communities in the Queensland and Northern Territory areas is a big part of who we are, and we're very proud to support our local communities – something we've been doing as part of the company since the very beginnings of our company read about our founder who began the business in Ipswich in 1857.
What do Darwin removalists consider when quoting for my move?
Contrary to what you might hear, moving companies in Darwin don't just put a wet finger in the air and come up with a price for you, there's a fair bit of calculation that we do behind the scenes. The two main factors are always going to be your moving origin and destination, and of course the volume of items that you need us to support you with (measured in cubic metres). Once you understand how that pricing works, its makes it easier for you to reduce your own costs as part of your move.
Apart from geography and volume, there are a few more things that matter, but those tend to be fairly bespoke for each month, and we'll talk you through those so you understand exactly what they are, helping you reduce or eliminate those costs if you want to do so. Your move consultant can talk you through the different factors that might impact your move, making sure you get an accurate and reliable quote the first time for your peace of mind.
Anything heavy or large that you have the needs a bit more manpower to move is going to require more labour cost for any Darwin removalist, and because of that, they need to include that in their quotation. For example, Pool Tables, Pianos, or heavy garden ornaments are items that our move consultants will need to take into account in your quotation, since they often need additional manpower or equipment to move safely and securely.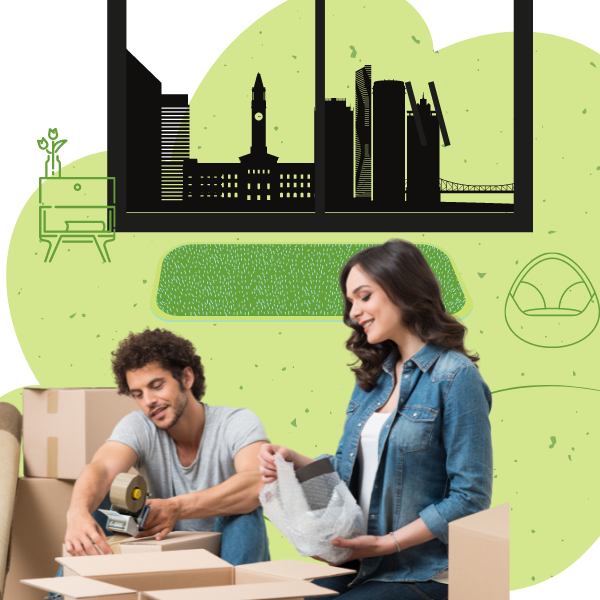 Also, if our trucks are unable to park reasonably close to your home, that adds time and may need additional equipment – just let your consultant know and we'll ensure the correct staffing and equipment is available on the day of your move. Do let the move consultant know if there is anything you think might impact your move, or specialised moving equipment might be needed for – there's nothing worse for you or your removalist to find out on the day that additional lifting of moving equipment was needed, causing unnecessary delays and extra costs. On moving day, we're hoping you can just sit back with a cappuccino and let our removalist team do the work for you (just make sure you make your cappuccino before our removalists pack up the coffee machine!
Darwin peak season moving demand is also something to consider as it impacts the removals industry more directly in North Territories than other locations. If you move from November to February, you'll find that pricing increases for all removalists, and much more than in other cities. Many removals are corporate or government paid during the peak months, however, if that's not you, and you are unable to move outside of that time due to school holidays, work related moves, or other reasons, then our very best advice is to make sure you book in as early as you can. Booking in early not only achieves the best pricing, but also reassures you that your move is booked in with quality AFRA removalist, and you won't be looking around at the last minute for a removalist to support you days before you move. The unfortunate reality in Darwin is that if you're looking for a removalist at the last minute in peak season, you're going to have a huge challenge finding anyone with capacity to help you.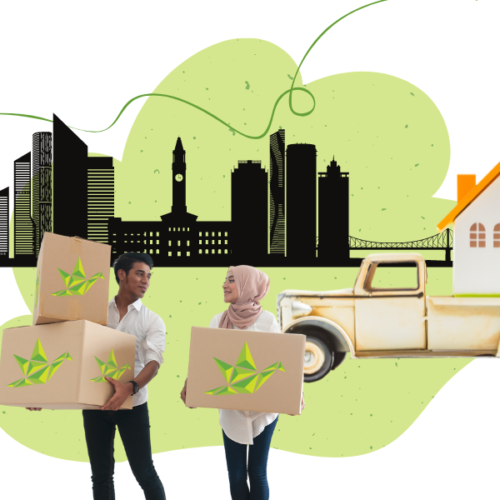 Serviced Areas – Does Whybirds do Furniture Removals in my area?
For Whybirds, each customer move is a tailored to the needs of the customer, and each move plan is designed individually based on their needs. Some moves are relatively straightforward, whereas other moves are much more logistically challenging, high-end interstate and international moves, but all moves are unique, and we treat them that way. Whybirds provide a full suite of removal services, including corporate, local, interstate, Intrastate, and international moving services, as well as providing high quality secure furniture storage services in our warehouses throughout Queensland and the Northern Territory. So, if you're looking for removalist services in Darwin area, let us help you get started, click here for your free quote. If you're not in Darwin area, but in the surrounding areas, we service those too…. You can find more specific information the main areas below
Katherine Removalists
Our teams from Darwin regularly service moves in Katherine – a 3 hour drive from Darwin isn't considered that far in this part of the world.
Mt Isa Removalists
We are one of the very few removalists to have a presence in this part of Australia's outback, and we service much of the Queensland and Northern Territories outback regions from here.
Longreach Removalists
Not as many moves happening these days from Longreach, but they still occur. Depending on which direction the move is going, we service Longreach from either our Mt Isa or one of our other branches on the East Coast.
Cairns Removalists
Home of the gateway to the Great Barrier Reef, our team in Cairns is well regarded around the region
Townsville Removalists
Townsville, like many of the beautiful coastal cities in Queensland, is growing faster than the average Queensland city. Our team in Townsville moves hundreds of families each year into and out of this population location.
The Northern Territories are a big place, and we're used to travelling a lot of distance in this part of the world to support our customers around the Darwin region. Our teams are in the major suburbs around Darwin area on almost a daily basis – we've put a few of the major ones below for you. Our teams service all of these areas around the Darwin region, and have moving trucks and experienced teams working all throughout the area most days of the week (and in peak season, most likely at weekends as well!). Don't worry if you don't see your suburb area here, we have offices all throughout Queensland and the Northern Territory to support your move, just ask for a quote and we'd be happy to help.
Casuarina Removalists, Winnellie Removalists, Berrimah Removalists, Palmerston City Removalists, Coolalinga Removalists, Humpty Doo Removalists, Daly Removalists, Wak Wak Removalists, Batchelor Removalists, Jabiru Removalists, Pine Creek Removalists, Litchfield Park Removalists, Mount Bundey Removalists
10 Darwin Trivia Facts!
Heres a few facts about Darwin to lighten your day!
1. The city was named after Charles Darwin, the famous British evolutionist. The name was bestowed to the city by his former shipmate Lieutenant John Stokes, the first European to observe Port Darwin in 1839.
2. The Larrakia people are the traditional landowners that lived in the greater Darwin region before European settlement. They had trading routes with South and Western Australia and South East Asia.
3. Unlike other cities that experience 4 seasons, Darwin only has 2 — the wet and dry seasons.
4. Darwin has an estimated population of about 150.000 residents and is considered one of the fastest-growing economies in Australia.
5. The Port of Darwin serves as the main outlet for Australia's live cattle export trade into SouthEast Asia.
6. Jessica Mauboy, an international singer, songwriter, and actor was born in Darwin in 1989.
7. Stokes Hill was named after Captain John Lort Stokes and is home to a Larrakia spiritual ancestor called Chinute Chinute.
8. The iconic Darwin stubby which held the six regular stubbies of NT Draught was created in 1958. Although the production stopped in 2015, the Darwin stubby is still considered as one of the symbols of the Top End.
9. Saltwater crocodiles have been a protected species since 1971 and have increased to a population of around 200,000 salties. Whilst they can be found in unusual places, Northern Territory rangers work hard to trap the reptiles before they pose a threat to people.
10. During WWII, Darwin served as a major military base for the Allied troops in the Pacific. On 19 February 1942, it was bombed by the same fleet that bombed Pearl Harbour.
Want to see what trivia facts we've put together for other locations? Check these out here:
Moving From Darwin?
If you're moving out of Darwin, no matter where you're going, Whybirds' Darwin removalists are there to help you every step of the way. Our infrastructure allows us to to move you anywhere in Australia or internationally to wherever your next exciting destination is..… but here are just a few of the more likely places within Australia that we've been moving customers to over the last year or so. Click here for your free quote.
Moving To Darwin?
Darwin is one a fast growing area of the Northern Territories (and indeed the whole of Australia!), with a relatively low level of residential housing density, houses and land lots tend to be a bit larger than other areas of Australia, and in general, house prices are more affordable. Most families move to Darwin for work that is related to the military, government, or mining industries, all of which are critical to the Northern Territory economy. The Whybirds team can move you from anywhere in Australia or internationally to Darwin, but here are a few of the more popular places that we moved people from over the last year or so.
Local Movers Darwin Not What You're Looking for?
If Darwin isn't the location you're looking for, perhaps one of these is?
Packing Boxes Darwin
If you're in need of moving boxes or cartons, and packing supplies. Give us a call, we'd be only to happy to deliver those to you prior to your move so that you have plenty of time to pack and prepare for the day our team arrives to get you moving.
Car Transport Darwin
Moving your home and don't want to drive your car all the way to your new location? Just let us know and we'll arrange safe and secure vehicle transport for you to wherever you're moving.
Pet Transport Darwin
Our pet transport process is simple and safe. Learn more about our pet moving solution, and let us take care of your pet as part of your move.