Removalists Rockhampton
Expert Furniture Removals Rockhampton and Storage Rockhampton
Locally owned and operated, Whybirds is a truly iconic name in the Australian removals industry. Proudly providing removals services to generations of Australian families since 1857, Whybirds provides a reliable and cost-effective quality moving experience, and has the furniture removalist and furniture storage services provider of choice for generations of Rockhampton residents for over 100 years. Our friendly and experienced move consultants are looking forward to hearing from you – let's get started by helping you with a free quote today!
Furniture Removalists Rockhampton and Furniture Storage Rockhampton
Whybirds has a team of experienced removalists supporting our Rockhampton moving operations, all trained to provide the industry's highest level to provide removals services to our valued customers in the area. One of our move consultants would be only too happy to have a conversation with you about how the moving process works with Whybirds, and help to answer any questions you may have so that you're well prepared for the day when our trucks and removals teams turn up to start the uplift for you. Regardless of if you're moving within the same suburb, interstate, somewhere else in Queensland, overseas, or simply need furniture storage for a while – our friendly removalist team can help with any moving needs you might have, and get the job done for you. Why wait? Let's get the process started with a free quote, and see what Whybirds can do for you!
Taking your family vehicles to the new home is a bit of a challenge for some – you're going to have a lot on your plate, so if that means you don't have time to drive the distance, we can help with that.t to. Let us know if you need help to move your vehicle, and we'll do all the arrangements for your interstate vehicle transport service, working with only the very best in the business to ensure your vehicle is delivered safe and sound.
When you start packing those boxes, it's quite common for your pet to get a bit stressed, wondering what is going on. We can't help much with how your family pet might be feeling as you pack, but we can make sure that the moving experience is as stress-free as possible for them. We only work with the very best pet moving companies in Australia to ensure that your pet is taken care of just like one of the family. Your Whybirds Move Consultant can work with you to arrange all the details of your pet move to ensure that your interstate pet transport goes smoothly in the hands of Australia's best pet moving specialists.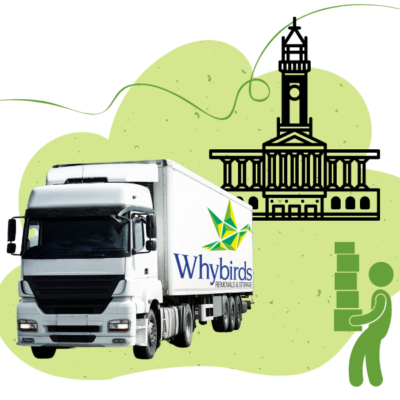 Over 100 years of Interstate Removals Rockhampton Experience
Whybirds has been moving Rockhampton families into and out of the area for longer than any other moving company, since we were founded way back in 1857. Rockhampton families have moved with Whybirds generation after generation, finding our reliability and the experience of our teams second to none.
Whybirds has steadily grown over the decades, now running a fleet of trucks and road trains sending containers full of precious household goods all around Australia every day. We move Australian families from the very North of Queensland, to the bottom of the state and all around the world. Our trucks travel the Australian outback daily, and turn up at Aussie homes all throughout the Country, almost every day of year.
Our ongoing commitment to local communities in the Queensland and Northern Territory areas has been a hugely consistent part of what we stand for as a family-owned business, and has been that way since our founder began the Whybirds business in Ipswich in 1857.
What do removalists Rockhampton consider when quoting for my move?
When you ask for a moving quote, professional movers Rockhampton will consider a few key things when putting a quote together for you. Knowing what these factors are will hopefully help to minimise your own moving costs. The two main factors are always going to be the distance between where you're moving from and to, and to some degree the distance of those locations to the main operations hub of your removalist. Secondly, the volume of items that you need to include in your move (which we measure in cubic metres) will be a significant on the cost as well.
For most moves, location and volume factors are going to account for the majority of the cost impact. Apart from that, there are a few other things that can also affect the pricing of your move. Your move consultant can talk you through what those different factors might be, give you an understanding of if any of them might be relevant to you, and make sure you get an accurate and reliable quote the first time for your peace of mind.
One factor that is taken into account is anything that needs additional manpower to move or lift. You may need to consider if you have large or heavy items that need removal that cannot reasonably be moved safely by two people. Common examples where additional cost might be incurred are where pool tables, pianos, or heavy garden ornaments require moving as part of your move.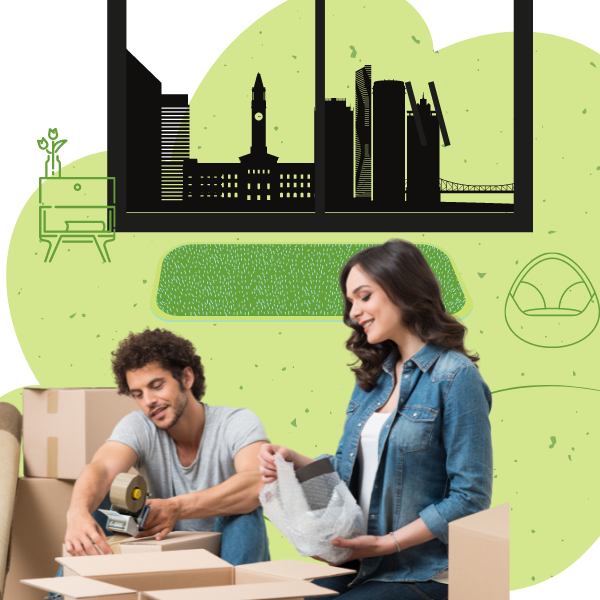 Our move consultant will also ask you about parking for our trucks. This is important for our preparation so that we ensure we bring the right equipment on the day. Although we prefer to be able to park our trucks securely very close to your home/door, if they're not able to do that then we prepare accordingly, and turn up with the appropriate staffing and equipment on the day of your move to make sure it's a successful day. Importantly, if you think there is anything that will impact your move day, or that our removalists need to know in advance, just let your move consultant know and we'll arrange the solutions well in advance. For any Rockhampton removalist, finding out that access or items to be moved are not what was expected on the day, this creates delays and likely extra costs. Our ideal move day is stress-free, with you witting back with a cup of your favourite coffee, letting our removalist team do the work for you as quickly and carefully as possible.
Rockhampton, like all other cities in Queensland, is impacted by the normal seasonality of the moving industry in the summer (which peaks from November to February each year). However, it can impact Rockhampton a bit more than other locations due to the distances from the larger cities on the East Coast. If you move from November to February, you should expect that pricing increases during this peak season for all removalists by at least 10%, and often more. We do find that many families, for a variety of reasons, are unable to move outside of that time, so our best advice is to book in as early as possible with a reputable AFRA removals company, and get your preferred days reserved well in advance. If you're looking around in peak season for a moving company at the last minute, you may be disappointed, and you're unlikely to find a reputable company with capacity to help at a reasonable price point that time of the year.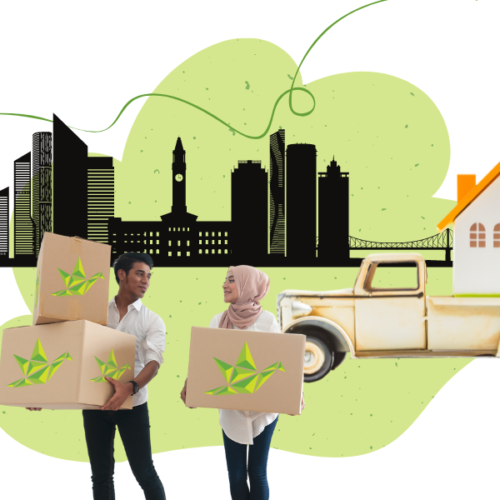 Serviced Areas – Does Whybirds do Furniture Removals in my area?
The removals industry is unique in that every customer move requires its own unique solution. No two moves are ever the same. All moves we conduct, whether they are for straightforward local moves for the average Australian family, or super high-end moves for well-known celebrities, are all different. Whybirds provides a full range of removal services, including business moves, local moves, interstate, Intrastate, as well as international removal services. Whybirds provides secure storage services in our warehouses throughout Queensland and the Northern Territory, so you're never too far away from one of our depots. If you're looking for removalist services in the Rockhampton area, please click here for your free quote. If you're not in Rockhampton, but in the surrounding areas, we are here to help!…. You can find more specific information the main cities around Rockhampton below
Mackay Removalists
Whybirds regularly services inbound and outbound moves to all areas of the Mackay area and beyond.
Townsville Removalists
One of our major logistics hubs in Northern Queensland, our Townsville operations serves a large area.
Gladstone Removalists
Although close to Rockhampton, it's not quite the same. Our teams complete moves in Gladstone almost as much as we do in Rockhampton.
Sunshine Coast Removalists
Servicing customers up and down the Sunshine Coast, our teams are moving families in and out of the Sunshine Coast daily.
We're in the major areas around the Rockhampton area regularly, and service all the suburban areas around Rockhampton. We've put a few of the major ones below for you, so you can get an idea of where we regularly service. Our moving trucks and experienced teams are working all throughout the larger Rockhampton region virtually every day of the week. Don't worry if you don't see your suburb area here, we have offices all throughout Queensland and the Northern Territory to support your move, just ask for a quote and we'd be happy to help.
Yepoon Removalists, Kunwarara Removalists, Gogango Removalists, Emerald Removalists, Biloela Removalists, Blackwater Removalists, Clermont Removalists
Rockhampton Trivia Facts!
Here are a few facts about Rockhampton to brighten your day!
1. The name Rockhampton is a combination of the word "rock" since the city is located where there was a rock barrier across the Fitzroy River and the common English place name suffix "Hampton" which denotes a place near a body of water. This produces a name which means "A place near the rocks in the river".
2. Rockhampton has an estimated population of 82,980 residents with a growth rate of 0.30%.
3. The people from the Dharambal Aboriginal language group occupied the area before the arrival of European explorers.
4. A good number of the more ostentatious buildings in Rockhampton were built using the wealth of the Mount Morgan goldmines.
5. A municipal tramway system operated in Rockhampton between 1909 to 1939.
6. 70,000 US servicemen lived in quarters just outside Rockhampton during WWII.
7. A railway crossing the Fitzroy River and a rail connection to Brisbane were completed in 1899 and 1901 respectively.
8. In 1903, the city of Rockhampton was proclaimed.
9. Several residents of Rockhampton have reported sightings of a meteorite on 02 August 1903. A loud boom that shook houses, rattled tin roofs, and moved telegraph wires was heard between eight and 10 minutes after the meteorite was observed.
10. During the Queensland floods in 2010-2011, the city was flooded and completely cut off from other cities. The water covered the road, rail, and airport.
Want to see what trivia facts we've put together for other locations? Check these out here:
Moving From Rockhampton?
We tend to move more people into Rockhampton than out of it, but if you're set on moving away from the historical city, then Whybirds' removalists Rockhampton are there for you. We can relocate you anywhere in Australia, or if you're moving further afield and starting a new international adventure, we can move you anywhere internationally as well. Here are just a few of the more likely places within Australia that we've been moving customers to over the last year or so. Click here for your free quote.
Moving To Rockhampton?
Rockhampton has seen a renaissance of interest in the last couple of years, and we expect to see it continuing to grow in the future with the amount of enquiries we get for moving to the city. With a long history, and diverse economy, it's a great place for families and career building alike. Attracting families from all over the country, people tend to arrive and never leave, and more folks are deciding on retiring in Rockhampton than ever before.. Whybirds can move you from anywhere in Australia or internationally to Rockhampton, but here are a few of the more popular places that we moved people from over the last year or so.
Local Movers Rockhampton Not What You're Looking for?
If Rockhampton isn't the location you're looking for, perhaps one of these are?
Packing Boxes Rockhampton
If you're in need of moving boxes or cartons, and packing supplies. Give us a call, we'd be only too happy to deliver those to you prior to your move so that you have plenty of time to pack and prepare for the day our team arrives to get you moving.
Car Transport Rockhampton
Moving your home and don't want to drive your car all the way to your new location? Just let us know and we'll arrange safe and secure vehicle transport for you to wherever you're moving.
Pet Transport Rockhampton
Our pet transport process is simple and safe. Learn more about our pet moving solution, and let us take care of your pet as part of your move.