Removalists Tasmania
Affordable Furniture Removals Tasmania
Tasmania is an Australian island state located 240 km to the south of mainland Australia. Around 42% of the state's land is considered as protected areas, including 19 national parks, 29 historic sites, 178 conservation areas.
If you're looking for a place where life is quiet and relaxed, moving to Tasmania is an ideal option for you. The state is surrounded by scenic nature spots that locals and tourists can enjoy all year round. Tasmania is a small state jam packed full of adventure for all ages.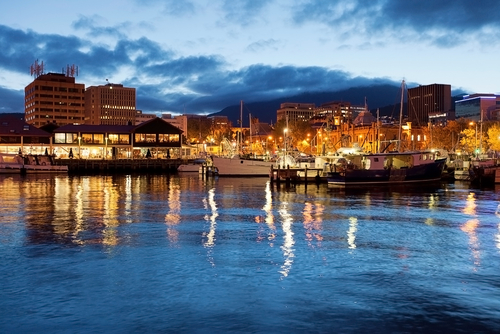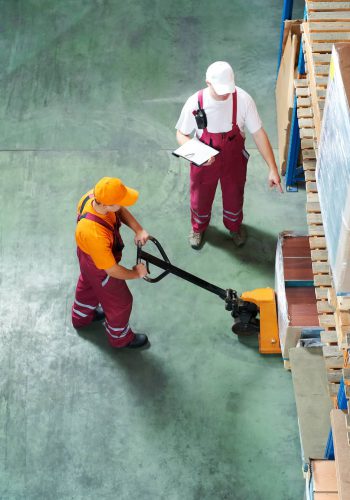 Reliable Removalists Tasmania
Call us on 1300 653 884
Whybirds Removals & Storage is Australia's oldest independent removal company in Australia and handles around 2000 inter-intrastate and local relocations annually.
With depots in Brisbane, Cairns, Townsville and Mount Isa and as proud members of the AMG group, we cover the whole of Australia. We've been helping people with relocating to and from Australia for more than 160 years and have an unrivalled reputation for helpful, professional and reliable removals to and from Tasmania. Wherever in Australia you are moving, you can be sure we'll deliver your belongings safely, securely and on time.
The cost of living in Tasmania is significantly lower compared to that of other Australian states. Due to its isolation, even the cost of living in Hobart, Tasmania's state capital, is much lower compared to other state capitals situated in the mainland.
Housing and Rental
Average monthly household rental payment – A$1,019
Average monthly household mortgage payment – A$1,412
Food
Meal (inexpensive restaurant) – A$19.99
Fast food hamburger menu – A$10.50
Mineral Water- A$2.65
Lettuce – A$2.67
Eggs (12) – A$4.97
Local Cheese (454g)- AU4.80
Bread (454g) – A$2.09
Apples (454g) – A$2.08
Milk (3.79) – A$4.33
Personal Care
Cold medicine (6 days) – A$8
1 box of antibiotics (12 doses) – A$17
Toothpaste (120g) – A$3.21
4 rolls of toilet paper – A$3.59
Hair shampoo 2-in-1 (400ml) – A$5.93
Deodorant (roll-on) – A$4.80
Economy
Over the years, Tasmania's economy has been growing continuously. Thus, creating plenty of job opportunities for its residents, as well as for immigrants and students. Aside from employment opportunities, several institutions have also started offering internship and apprenticeship opportunities for their residents and migrants who are interested in relocating to Tasmania.
Education
Despite its isolation, the universities and other educational institutions in Tasmania do not fail to provide top-level education for their students. In fact, the University of Tasmania ranked in the top 2% of universities across the globe in the Academic Ranking of World Universities (2019). Tasmania is also home to the Australian Maritime College located at the University of Tasmania and is the national institute for maritime education, training and research. AMC is one of the seven founding members of the International Association of Maritime Universities, which represents five continents.
There are 283 schools in Tasmania and the majority of these schools are government schools. Unlike in other states, vocational education is a big deal in Tasmania. There are more than 375 qualifications offered in various educational institutions.
Leisure/Attractions
For years, there has been a growing number of art and cultural events in Hobart. The state capital hosts some of the best events including Festival of Voices, Devonport Jazz, and Dark Mofo just to name a few.
There are also several national parks and historic sites that you can visit in different locations across the state. Tasmania offers a scenic view of snow-capped mountains, beautiful beaches, and other breathtaking landscapes.
Tamar Valley Wine Region
Tamar Valley, the oldest wine-growing area in Tasmania, is known for its premium wines, fresh produce, and restaurants. Visitors of the region are treated to beautiful green landscapes made up of local farms and vineyards. Unlike other areas, Tamar Valley enjoys a cool climate, making it an ideal location for producing wine and other fresh produce. Visitors are encouraged to try different wine routes or trails which lead to many different cellar doors. These routes do not only offer a magnificent view of the region but also a unique cellar door tasting and gourmet experience.
Bonorong Wildlife Sanctuary
Bonorong Wildlife Sanctuary focuses on helping and preserving Tasmania's wildlife. The sanctuary has a team of volunteers who work day and night to aid animals, especially those who are suffering from injury or illness. The sanctuary offers a unique and wonderful encounter with different animals from the wild, including Tawny Frogmouths, Blue-tongued Lizards, Sugar Gliders, Tasmanian Devils, and more. Visitors are taken on a 45-minute tour where they can learn about the different animals they will encounter. Guests may also try the sanctuary's animal feeding activities and night tours.
Cascade Brewery
Established in 1824, Cascade Brewery is Australia's oldest operating brewery. Located in South Hobart, Cascade offers a unique experience for both beer and history enthusiasts. Aside from beer, the brewery also produces a range of non-alcoholic products and offers tours and facilities to accommodate the needs of all its visitors. During the 75-minute tour, visitors can learn about the history of Cascade Brewery, including the story of its founders, its first production, and various beer innovations the brewery has tried over the years. Beer enthusiasts may also sign up for Beer School, a 60-minute guided lesson about beer production. The class provides visitors with more extensive knowledge about beer production.
Wineglass Bay
Wineglass Bay is a secluded bay located in Freycinet National Park. Known for its pristine beach and breathtaking mountain views, a lot of travellers consider Wineglass Bay as one of the world's best beaches. Take a moment to pause and enjoy the beautiful surroundings by staying in the area for a few days. Do yourself a favour and make sure you have time to soak in the magic of the place. There are award-winning daily tours that run out to the Bay so visitors can get the full experience of the stunning scenery and see the abundant wildlife up close.
Visitors can also explore other areas of Freycinet National Park during their stay. The park offers an array of activities, including sea kayaking, golf, paintball, guided walks and scenic flights etc Some of the guided tours include climbing to the Summit of Mt. Amos and Mt. Mayson. Although the journey is quite strenuous, visitors are rewarded with a spectacular view of the sea and surrounding mountains. The Freycinet National Park is definitely a place to stay, relax and enjoy the magic of the natural surroundings.
Salamanca Market
Salamanca Market, located beside Hobart's waterfront, is a street market in Salamanca Palace. It is also one of the most visited tourist attractions in Tasmania. Operating every Saturday, the market houses Tasmania's vast selection of locally-made products. Visitors can enjoy trying different kinds of bread, handcrafted cheese, spirits, wines, and other hot foods sold on the stands. Hand-worked glass, artworks, ceramics, leather goods, jewellery, Tasmanian timbers, and organic produce are also available.
Transportation
There are several modes of transportation in Tasmania that are easily accessible to the public. Several buses are moving around the area every day. If you prefer a more convenient option, car hire services are also available in the island state. Ferries are also in service if you'd like to travel to the mainland.
One-way bus ticket – A$3.00
Monthly bus pass – A$75.00
Taxi Start (normal tariff) – A$4.50
Taxi 1mi (normal tariff) – A$8.05
Our Removal Services
Pre-move consultation

 

– To determine your needs and establish what services you require, we will arrange for you to meet with one of our experienced moving consultants to discuss the details of your move. This includes what you can and cannot take, custom requirements (if applicable), insurance, and fees.
Packing and Unpacking

 

– Should you require assistance in packing your personal effects and other pieces of furniture, we have a team of professional furniture removalists who can help you. We use high-quality materials to make sure that your belongings are safe and secure during transport. Once the goods are delivered to your new location, we can also assist in unwrapping and unpacking your belongings.
Local, Intrastate, and Interstate Moves

 

– Whybirds Removals & Storage has a team of local, intrastate, and interstate movers who can help you prepare and move your belongings and personal effects to your new home or office.
Storage Services

 

– If you need more time to settle down in your new location, we can keep your belongings safe in one of our

 

storage facilities. You can arrange for self-storage or short/long-term storage for your goods. This way you won't have to worry about your possessions and leave you free to take care of other more important things. Then when you are ready we will arrange delivery of your stored items.
Pet Services

 

– We understand that most people treat their pets as part of their families. Hence, we provide a variety of pet transport services to make the pet's move as safe and convenient as possible.
House Cleaning

 

– Bond or exit clean is one of the things that can draw out the moving process. If you arrange for a convenient cleaning service along with your moving package, we can coordinate with professional cleaners to take care of cleaning the place for you. This way, you can drive away once the uplift is complete knowing that your old home will be clean and presentable before the new residents move in.
Relocation Services

 

– With more than 160 years of experience in helping clients with their move, we understand that moving is not only about taking one's belongings from one place to another. We also understand that aside from looking for a removalist, you have to look for a new home to move into, a new school for your children to attend, and will have to get familiar with your local area. To further help clients with their move, we offer a variety of relocation services including home search, school search, and even immigration requirements (if applicable).
Moving Locally or Inter-Intrastate
When you book your move with us, our hardworking team will make sure that everything is prepared and pre-arranged before the day of your scheduled move.
Whybirds Removals & Storage experts can assist in:
Providing you with a detailed moving schedule, including a confirmation of dates for the services you booked;
Assigning you with a Move Manager who will be your point-of-contact in our office to provide you with the best moving experience;
Giving you insurance documentation, as well as providing factual advice to assist you in getting your transit insurance requirements completed.
Our partnership with AMG allows us to access and collaborate with independent movers around Australia. This helps operate with shared resources and a diverse range of modern equipment to provide you with a moving program that is best suited to your needs. From small support vehicles, removal vans to larger interstate vehicles, road trains, and containers, our team will work hard to provide you with a hassle-free move.
Storage
We offer secured storage facilities for those who are looking for a temporary interstate or international posting, a smaller property, or you're moving out of your current and your new residence isn't quite ready.
We will take care of your stored belongings, as much as we take care of the other items we move.
Rest assured that we will keep your belongings safe and in the best possible condition until you are prepared to take them to your new location.
All storage consignments are carefully packed into special containers that are sealed and stored in one of our facilities. These storage containers and warehouses are clean, dry, and secure. A full inventory of your possessions will also be provided.
On the day of the move, all items for storage are carefully categorised and are properly labelled before being loaded. Delicate items such as billiard tables, pianos, or large works of art are stored separately in purpose-built bays. Lounge suites and armchairs are enclosed in sealed protective covers and are stored separately.
Just like all AMG partners, Whybirds Removals & Storage manages a Border Force-bonded facility. Hence, security and consignment control procedures are strictly implemented in our storage facilities. Should you need to access your belongings, be sure to make arrangements with our staff before your scheduled visit.
Whybirds Removals & Storage also provide Self Storage Modules and Containers at competitive rates AMG storage facilities feature:
Monitored alarm systems and security patrols are deployed to keep your belongings safe and in their best condition;
Regular fumigation to ensure a clean and pest-free environment;
State-of-the-art electronic consignment systems to make sure all your items are accounted for;
Containerised storage is used to eliminate the risk of mixing your items with other consignments.
Transit Insurance
We take every precaution to protect your possessions during storage, transit and delivery. In addition, we can advise and arrange comprehensive insurance cover for your goods and will help you complete all the necessary paperwork.
Final Delivery Reinstatement
The final delivery of your items to your new location will be completed on your prefered date and time as stated in our delivery agreement. Pieces of furniture will be placed in the respective room you assign with basic reassembly to the pieces we've dismantled.
Should you require us to unpack the cartons, please let us know in advance. This may take several days to complete and deciding where everything goes can be overwhelming.
To make the move hassle-free, we can provide you with a team of experts who can take care of your unpacking for you. They can even get your entire home organised in just one day. Whether you'd like a little help with the kitchen or other priority areas or have the whole house unpacked for you, our Move Manager can arrange these things to save you time and reduce the stress of setting up your new home.
Planning Your Move
We believe that planning your move is essential. Hence, we start the moving process with an initial visit to your home, or with a telephone consultation. We'll explain the entire removal process from professional packing, collection and shipment to final delivery and reinstatement of furniture and effects in your new home. Then, our team will provide you with a moving plan tailor-fitted to your needs.
Protection from Start to Finish
We have the knowledge, skills, and experience to professionally pack your belongings. Using our approved materials and recognised techniques, we provide the best protection for your items throughout the journey. Our packers are trained to follow the Australian Furniture Removers Association (AFRA) export packing standard – the highest in our industry. They are also familiar with using packing/moving equipment and techniques.