WA Removals
Local and Interstate Removals West Australia
From the world-class beaches of Broome and the sprawling forests of Kimberley, to the bustling streets of Perth, Western Australia has something for everybody.
Whether you are moving locally or from another state, Whybirds Removals & Storage is committed to making the transition as smooth as possible. We will appoint a WA Removalist and personal move manager to look after all aspects of relocation, ensuring all your items are transported safely.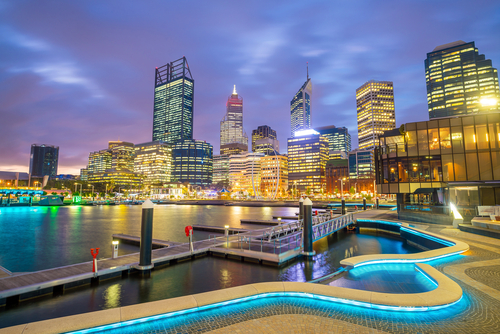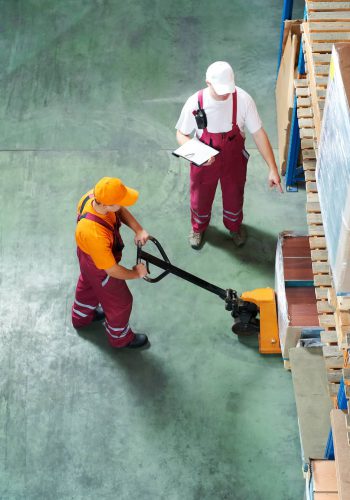 Affordable Removals Service WA
Call us on 1300 653 884
Whybirds Removals & Storage is Australia's oldest independent removal company in Australia and handles around 2000 inter-intrastate and local relocations annually.
With depots in Brisbane, Cairns, Townsville and Mount Isa and as proud members of the AMG group, we cover the whole of Australia. We've been helping people with relocating to and from Australia for more than 160 years and have an unrivalled reputation for helpful, professional and reliable removals to and from Australia. Wherever in Australia you are moving, you can be sure we'll deliver your belongings safely, securely and on time.
MOVING TO PERTH
Perth is the most isolated city in Australia. In fact, it is closer to Bali, Indonesia than to other state capitals. While it is not as busy as larger cities, Perth's relaxed lifestyle is inviting to those who are looking for a more peaceful place to move into.
Despite its size, the city boasts of skyscrapers, supermarkets, shopping centres, tourist attractions, and of course a lot of beaches.
Read more information if you plan in Moving to Perth.
Have hassle-free removals in Perth, WA with our high-level of house and furniture removal service. Contact us or request your free quote so we can arrange your move.
Our Removal Services
Pre-move consultation

 

– To determine your needs and establish what services you require, we will arrange for you to meet with one of our experienced moving consultants to discuss the details of your move. This includes what you can and cannot take, custom requirements (if applicable), insurance, and fees.
Packing and Unpacking

 

– Should you require assistance in packing your personal effects and other pieces of furniture, we have a team of professional furniture removalists who can help you. We use high-quality materials to make sure that your belongings are safe and secure during transport. Once the goods are delivered to your new location, we can also assist in unwrapping and unpacking your belongings.
Local, Intrastate, and Interstate Moves

 

– Whybirds Removals & Storage has a team of local, intrastate, and interstate movers who can help you prepare and move your belongings and personal effects to your new home or office.
Storage Services

 

– If you need more time to settle down in your new location, we can keep your belongings safe in one of our

 

storage facilities. You can arrange for self-storage or short/long-term storage for your goods. This way you won't have to worry about your possessions and leave you free to take care of other more important things. Then when you are ready we will arrange delivery of your stored items.
Pet Services

 

– We understand that most people treat their pets as part of their families. Hence, we provide a variety of pet transport services to make the pet's move as safe and convenient as possible.
House Cleaning

 

– Bond or exit clean is one of the things that can draw out the moving process. If you arrange for a convenient cleaning service along with your moving package, we can coordinate with professional cleaners to take care of cleaning the place for you. This way, you can drive away once the uplift is complete knowing that your old home will be clean and presentable before the new residents move in.
Relocation Services

 

– With more than 160 years of experience in helping clients with their move, we understand that moving is not only about taking one's belongings from one place to another. We also understand that aside from looking for a removalist, you have to look for a new home to move into, a new school for your children to attend, and will have to get familiar with your local area. To further help clients with their move, we offer a variety of relocation services including home search, school search, and even immigration requirements (if applicable).
Moving Locally or Inter-Intrastate
When you book your move with us, our hardworking team will make sure that everything is prepared and pre-arranged before the day of your scheduled move.
Whybirds Removals & Storage experts can assist in:
Providing you with a detailed moving schedule, including a confirmation of dates for the services you booked;
Assigning you with a Move Manager who will be your point-of-contact in our office to provide you with the best moving experience;
Giving you insurance documentation, as well as providing factual advice to assist you in getting your transit insurance requirements completed.
Our partnership with AMG allows us to access and collaborate with independent movers around Australia. This helps operate with shared resources and a diverse range of modern equipment to provide you with a moving program that is best suited to your needs. From small support vehicles, removal vans to larger interstate vehicles, road trains, and containers, our team will work hard to provide you with a hassle-free move.
Storage
We offer secured storage facilities for those who are looking for a temporary interstate or international posting, a smaller property, or you're moving out of your current and your new residence isn't quite ready.
We will take care of your stored belongings, as much as we take care of the other items we move.
Rest assured that we will keep your belongings safe and in the best possible condition until you are prepared to take them to your new location.
All storage consignments are carefully packed into special containers that are sealed and stored in one of our facilities. These storage containers and warehouses are clean, dry, and secure. A full inventory of your possessions will also be provided.
On the day of the move, all items for storage are carefully categorised and are properly labelled before being loaded. Delicate items such as billiard tables, pianos, or large works of art are stored separately in purpose-built bays. Lounge suites and armchairs are enclosed in sealed protective covers and are stored separately.
Just like all AMG partners, Whybirds Removals & Storage manages a Border Force-bonded facility. Hence, security and consignment control procedures are strictly implemented in our storage facilities. Should you need to access your belongings, be sure to make arrangements with our staff before your scheduled visit.
Whybirds Removals & Storage also provide Self Storage Modules and Containers at competitive rates AMG storage facilities feature:
Monitored alarm systems and security patrols are deployed to keep your belongings safe and in their best condition;
Regular fumigation to ensure a clean and pest-free environment;
State-of-the-art electronic consignment systems to make sure all your items are accounted for;
Containerised storage is used to eliminate the risk of mixing your items with other consignments.
Transit Insurance
We take every precaution to protect your possessions during storage, transit and delivery. In addition, we can advise and arrange comprehensive insurance cover for your goods and will help you complete all the necessary paperwork.
Final Delivery Reinstatement
The final delivery of your items to your new location will be completed on your prefered date and time as stated in our delivery agreement. Pieces of furniture will be placed in the respective room you assign with basic reassembly to the pieces we've dismantled.
Should you require us to unpack the cartons, please let us know in advance. This may take several days to complete and deciding where everything goes can be overwhelming.
To make the move hassle-free, we can provide you with a team of experts who can take care of your unpacking for you. They can even get your entire home organised in just one day. Whether you'd like a little help with the kitchen or other priority areas or have the whole house unpacked for you, our Move Manager can arrange these things to save you time and reduce the stress of setting up your new home.
Planning Your Move
We believe that planning your move is essential. Hence, we start the moving process with an initial visit to your home, or with a telephone consultation. We'll explain the entire removal process from professional packing, collection and shipment to final delivery and reinstatement of furniture and effects in your new home. Then, our team will provide you with a moving plan tailor-fitted to your needs.
Protection from Start to Finish
We have the knowledge, skills, and experience to professionally pack your belongings. Using our approved materials and recognised techniques, we provide the best protection for your items throughout the journey. Our packers are trained to follow the Australian Furniture Removers Association (AFRA) export packing standard – the highest in our industry. They are also familiar with using packing/moving equipment and techniques.