Gold Coast Removalists
Interstate Removalists Gold Coast and Furniture Removals Gold Coast
Locally owned and operated, Whybirds is the trusted name in Australia's removals industry, proudly moving generations of Australians since 1857.  For a reliable and cost-effective moving experience, Whybirds is the furniture removalist and furniture storage services provider of choice in Gold Coast and surrounding areas.  Our team is looking forward to hearing from you – let's get it started by helping you with a free quote today!
Furniture Removalists Gold Coast and Furniture Storage Gold Coast
We have a team of local and interstate furniture removalists in Gold Coast who are trained to provide the highest level of removals service to our customers. Our moving consultants can give you a walkthrough of the entire moving process and answer any questions you may have about your move, so you're well prepared for the day when our trucks and removals teams turn up to start the uplifts for you. Whether you're moving across the street, interstate, intrastate, overseas, or simply need furniture storage for a while – our friendly movers Gold Coast is eager to help, and get the job done for you. Why wait? Let's get the process started with a free quote, and see what Whybirds can do for you!
If you're moving not too far away from the Gold Coast area, you'll probably drive your own vehicle. But, if your move is a bit further away and you're not a fan of driving long distances, then let us know and we'll do all the arrangements for your interstate vehicle transport needs.
But let's not forget Fido and Butch! The family pet is a big part of any move! Your pets are going to be confused and wondering what is going on, so we always recommend getting support from the best in the business for moving your precious pets. Whybirds works with the very best pet moving companies in Australia to ensure that your pet is taken care of just like one of the family. Your Whybirds Move Consultant can work with you to arrange everything needed to ensure that your interstate pet transport goes smoothly in the hands of professionals.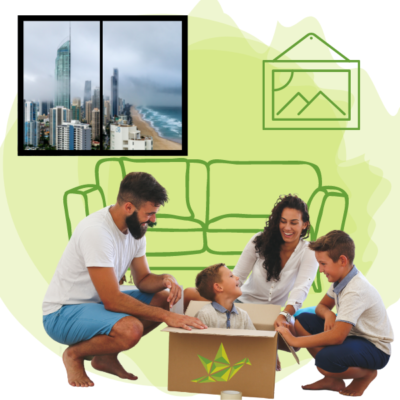 Over 100 years of Interstate Removals Gold Coast Experience
Whybirds has been moving Gold Coast families for over 100 years, with the company being founded way back in 1857. Generations of Gold Coast families have moved with Whybirds, finding our reliability and depth of experience second to none. No move is too big or too small, and our container fleet is trucks and rails customer goods up and down the Queensland Coast, into the Australian outback townships, and through to major cities across Australia on a daily basis.
Our ongoing support of the local communities in the Queensland and Northern Territory areas have been a consistent part of what we stand for as a family owned business, and has been that way since our founder began the business in Ipswich in 1857.
What do Gold Coast removalists consider when quoting for my move?
Gold Coast Movers consider several factors when putting a quote together for you, and when you understand how this works, you can help to minimise your costs by controlling any of these factors. The two main factors are always going to be where you're moving from and to, and the volume of items that you need to include in your move (measured in cubic metres).
Although it won't be significant for most moves, there are a few more considerations we need to consider when putting your quote together for you. Your Gold Coast removalists can talk you through those different factors, and that will make sure you get an accurate and reliable quote the first time for your peace of mind.
If you have large and heavy items where we need to ensure we have additional manpower available (eg Pool Table moving, Piano Moving, or heavy garden ornaments), or if our trucks are unable to safely able to park close to your home, just let our consultant know and we'll ensure we have the appropriate staffing and equipment available on the day of your move. There's nothing worse than finding this out on moving day when all you should need to do is set back with a cup of your favourite coffee and let our Gold Coast removals team do the work for you.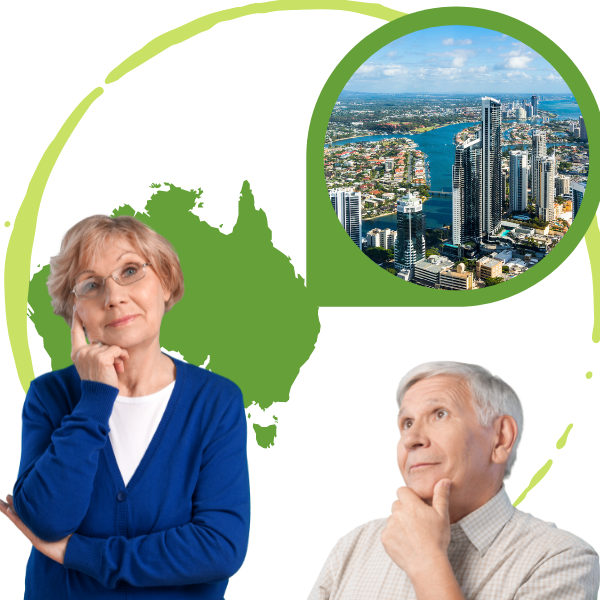 Gold Coast seasonality is also something to consider as impacts the removals industry in Queensland and most other states very predictably each year. If you move from November to February, pricing increases during this peak season for all removalists. Many families will find that they are unable to move outside of that time due to school holidays, work-related moves, or other reasons. If that's you, then our tip is to make sure you book in early – not just to get the best pricing, but also to get reassurance that your move is booked in and you won't be looking around at the last minute for an unbooked removalist to support you (and at the last minute, the reality is that you'll pay much more, and are unlikely to find a reputable company with capacity to help).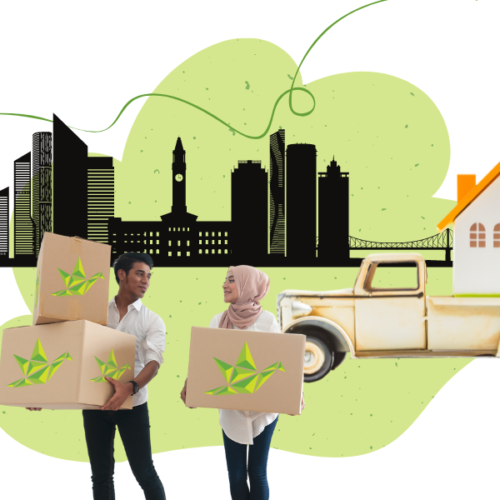 Serviced Areas – Does Whybirds do Furniture Removals in my area?
The nature of our customer base is that we tailor each move individually to customer needs, from the most straight forward local moves to high-end interstate and international moves. We provide a full range suite of services, including business, local, interstate, Intrastate, and international moving services, as well as providing secure storage services in our warehouses throughout Queensland and the Northern Territory. If you're looking for removal in Gold Coast area, please click here for your free quote. If you're not in Gold Coast, but in the surrounding areas, we service that too…. You can find more specific information on the main areas below:
Brisbane Removalists
Servicing all suburbs of Brisbane including everywhere from Bribie Island down to Beenleigh, and Gatton in the West.
Sunshine Coast Removalists
Whybirds regularly services inbound and outbound moves to all areas of the Sunshine Coast region and beyond, including all the popular areas from Noosa Heads down to Caloundra.
Ipswich Removalists
Whybirds has a major logistics hub based in Ipswich, so it's no surprise that we have a very strong service capability in Gold Coast and the areas around Ipswich.
Toowoomba Removalists
Toowoomba is a growing region, and Whybirds has been servicing the area for over 100 years, from well before the days when Toowoomba was connected to Gold Coast by quality highways.
Hervey Bay Removalists
Known as a wonderful retirement location, with a growing local economy. Hervey Bay sees a lot of people moving there from Gold Coast.
We're in the major suburbs around the Gold Coast area on a daily basis, and service all the areas around the Gold Coast – we've put a few of the major ones below for you. We service all of these areas around the greater Gold Coast region, and have moving trucks and experienced teams working all throughout the Greater Gold Coast region every day of the week. Don't worry if you don't see your suburb area here, we have offices all throughout Queensland and the Northern Territory to support your move, just ask for a quote and we'd be happy to help.
Broadbeach Removalists, Surfers Paradise Removalists, Ashmore Removalists, Southport Removalists, Robina Removalists, Burleigh Heads Removalists, Biggera Waters Removalists, Pimpama Removalists, Hope Island Removalists Nerang Removalists, Elanora Removalists, Coolangatta Removalists, Mermaid Water Removalists
10 Gold Coast Trivia Facts!
Here are a few facts about the Gold Coast to lighten your day!
1. Gold Coast was originally called the "South Coast" as it is located south of Brisbane. The inflated cost of goods and real estate properties led to the name "Gold Coast" which the locals considered as derogatory. However, as the tourism industry grew in the town, local businesses began to adopt the name and the town was renamed the Town of Gold Coast.
2. Gold Coast has an estimated population of more than 635,000 residents.
3. Gold Coast is the 6th largest city in Australia.
4. Gold Coast has 57 kilometres of pristine coastline, 100,000 hectares of World Heritage-listed rainforest, and 260 kilometres of navigable waterways.
5. Gold Coast has a subtropical climate and receives around 300 days of sunshine annually.
6. Gold Coast has the highest concentration of theme parks in the southern hemisphere.
7. There are more than 1300 plant species and 1700 animal species in Gold Coast.
8. Gold Coast has the largest professional lifeguard service in Australia, with around 40 patrolled beaches.
9. Surfing champions Mick Fanning and Joel Parkinson established the Balter Brewing Company in 2016 with Josh Kerr and Bede Durbidge.
10. In 2016, Gold Coast was dubbed the best beach-side student city in the world (featured in the QS Best Student Cities report).
Fun Facts of Other Locations
Read fun facts of other areas in Australia.
Moving From Gold Coast?
As much as the Gold Coast is an incredible place to live, we understand that at times, people need to move out of this paradise! If you do need to leave, Whybirds is there for you. We can move you anywhere in Australia or internationally to wherever your next exciting destination is..… but here are just a few of the more popular places within Australia that we've been moving customers to over the last year or so. Click here for your free quote.
Moving To Gold Coast?
Moving to Gold Coast is a very popular move these last few years! We can move you from anywhere in Australia or internationally to Brisbane, but here are just a few of the more popular places that we move moved people from over the last year or so.
Local Movers Gold Coast Not What You're Looking for?
If Gold Coast isn't the location you're looking for, perhaps one of these is?
Packing Boxes Gold Coast
If you're in need of moving boxes or cartons, and packing supplies. Give us a call, we'd be only to happy to deliver those to you prior to your move so that you have plenty of time to pack and prepare for the day our team arrives to get you moving.
Car Transport Gold Coast
Moving your home and don't want to drive your car all the way to your new location? Just let us know and we'll arrange safe and secure vehicle transport for you to wherever you're moving.
Pet Transport Gold Coast
Our pet transport process is simple and safe. Learn more about our pet moving solution, and let us take care of your pet as part of your move.