Cardboard Boxes for Moving
Moving Boxes and Packing Materials
Buy Moving Boxes
Around 90% of all people that move home in Australia elect to do most of their packing themselves. It save money, helps you manage whats in each box, and also helps you figure out what you can get rid of before you actually move.
Whybirds has moving boxes for sale, and can supply cardboard boxes / removal boxes / moving boxes for any size move, for any of our customer moves around the country. So if you're looking to buy moving boxes before you move, reach out to us first for a great deal on a moving box bundle.
Not all Removal Boxes are the same!
Our removal boxes are specifically designed for household goods moving, so if possible, we'd prefer to supply you with boxes directly before your move with us. However, if you need to get your moving boxes more quickly, then Bunnings moving boxes may be a convenient option.
Be aware though that the packing boxes Bunnings sell come in different grades of quality, that are suited to different purposes. Remember that when your goods are stacked in our truck or containers, they will be stacked on top of each other multiple layers high. Our removalists will take all due care of your goods, but if the quality of the boxes is not great, then you will find that they can easily crush, and not protect your items as well as you would like.
Heavy Duty Bunnings Boxes (red in colour) are the preferred type, and will stand up to stacking well. Cardboard boxes bunnings offer also include the lower cost light duty boxes (blue in colour), which will be fine for items you're moving in your car, or for items that will not be damaged if the boxes crush (eg towels and blankets) – however, consider them disposable as they may not be suitable for a second use if they are crushed in any way or exposed to dampness.
Office Works packing boxes are also an option, as are storage moving boxes sold by some storage companies. Check around in your neighbourhood with friends and family – you'll likely find someone has a few laying around that you can repurpose for your move.
How many removal boxes will I need for my move?
You'll need more than you think. It takes around 10 boxes per cubic meter, and an average 30 cubic meter move is up to 50% cartons – so that is 150 boxes for an average household.
For your kitchen alone, you'll need at least 10 cartons for a small kitchen, and up to 50 for a large kitchen. The linen closet will take another 10 cartons for a mid-sized home, and each bedroom will take 5-20 cartons. If you have a big shoe collection, or if the garage hasn't been tidied out for a while, you can expect that number to rise quickly.
What size removalist boxes should I use?
For heavy items like books, use smaller boxes. For lighter items, use larger boxes. If you have items that are fragile, make sure you protect them well with some type of padding, put into a strong suitably sized box, and mark it as fragile so our teams know to take special care.
Our removalists are a strong bunch, but they always appreciate it when the removalist boxes used are appropriate to what's inside them. They thank you in advance!
What other packing materials will I need?
You'll need some good quality packing tape, and if you've got a lot to pack, then a good quality tape dispenser will be something you are very glad of. Also, make sure that you have plenty of packing paper, you'll need that for your crockery and glassware and any fragile bits and pieces you need to pack.
A strong safety knife for cutting cardboard and tape will be needed (don't cheap out on that, the smaller ones are a little dangerous for this – get something a bit more solid).
And lastly, a good move is an organised move. Buy some quality permanent markers so you can label every box as you go. Write on it the room it relates to, and also a couple of notes about what's inside, and do that before you close it up – you'll thank us later for that advice!
If packing is not your thing, we offer a complete packing service as well, with a rate per box that includes the cartons, tape, and labour for all the packing work. We can pack your whole house, or just the areas you want us to (often, that's the kitchen so we can take good care of all those fragile items for you, we'd love to help you with that)
Why wait? Get your obligation free quotation now and ask your moving consultant about boxes at the same time!
Moving Boxes Reviews
No matter the size or distance of your move, it is crucial to ensure that your belongings are packed using quality materials. Whether you're moving for the first time or you are looking for a reliable source of quality moving boxes and other packing materials, you may check some online reviews provided by customers who have had previous transactions with a particular store. When doing so, look for reviews about the specific materials, especially cheap moving boxes that you will need and not just reviews about the store. To help you get started, consider checking the stores below:
Moving Boxes Bunnings


Moving Boxes Kmart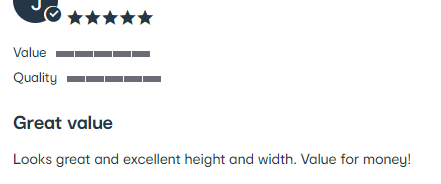 Moving Boxes Big W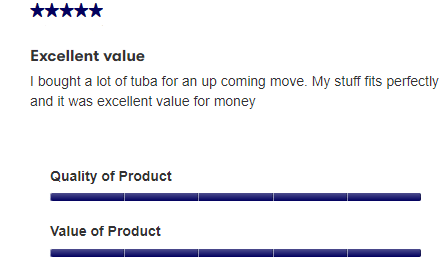 Moving Boxes Kennards

Where to Buy Moving Boxes
If you can't find what you're looking for from the list above and you're still wondering where to find moving boxes that affordable and have good quality, you simply need to ask our team at Whybirds or your trrusted removalists. Aside from offering a range of removals services, most moving companies also offer packing boxes for sale, as well as other packing materials. Our removalists will be more than happy to help you with the materials you will need to get started in packing and preparing your belongings for the move.