Removalists Hervey Bay
Expert Furniture Removals Hervey Bay and Storage Hervey Bay
Locally owned and operated, Whybirds is an iconic name in Australia's removals industry, proudly providing removals services to generations of Australian families since 1857. Whybirds provides a predictably reliable and cost-effective moving experience, and is the furniture removalist and furniture storage services provider of choice in Hervey Bay area. Our move consultants are looking forward to hearing from you – let's get it started by helping you with a free quote today!
Furniture Removalists Hervey Bay and Furniture Storage Hervey Bay
Whybirds has a great team of local and interstate removalists supporting Hervey Bay, all trained to provide the industry's highest level to provide removals services to our valued customers. Our moving consultants would be more than happy to give you an overview of the entire moving process and help to answer any questions you may have about the removal process so that you're well prepared for the day when our trucks and removals teams turn up to start the uplift for you. Whether you're moving with the same suburb, interstate, somewhere else in Queensland, overseas, or simply need furniture storage for a while – our friendly removalist team can help with any house moving need, and get the job done for you. Why wait? Let's get the process started with a free quote, and see what Whybirds can do for you!
Taking your vehicle to the new home is a bit of a challenge for some – maybe you dont have time to drive the distance, or maybe you'd just prefer not to. Or, perhaps you have more than one vehicle and like most of us, can only drive one of them at a time! Let us know if you need help to move your vehicle, and we'll do all the arrangements for your interstate vehicle transport service.
When you start packing those boxes, the family pet(s) are going to be excited, confused, and probably quite stressed wondering what is going on. We always recommend getting support from the best in the business for moving your precious pets, which is why Whybirds only works with the very best pet moving companies in Australia to ensure that your pet is taken care of just like one of the family. Your Whybirds Move Consultant can work with you to arrange everything needed to ensure that your interstate pet transport goes smoothly in the hands of Australia's best pet moving specialists.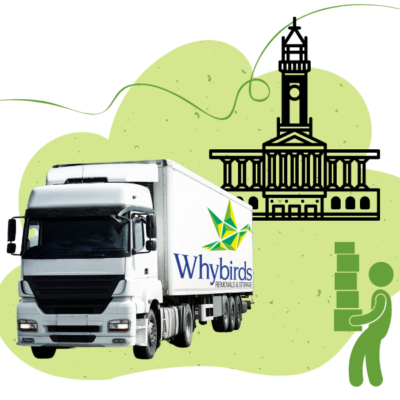 Over 100 years of Interstate Removals Hervey Bay Experience
Whybirds has been moving Hervey Bay families for over 100 years, with the company being founded way back in 1857. Hervey Bay families have moved with Whybirds generation after generation, finding our reliability and depth of experience second to none. We're not sure, but it's even possible that Whybirds moved the first family into Hervey Bay in 1866 when Martin Boyle became the first man to bring his family to settle the area. Since those times, Whybirds has steadily grown, and our trucking fleet sends containers full of precious household goods up and all around Australia every day. We move families from the very North to Queensland, to the bottom of the state and all around the world. You'll see our trucks regularly traversing the Australian outback, and turning up at Aussie homes all throughout the Country.
Our unswerving devotion to local communities in the Queensland and Northern Territory areas have been a consistent part of what we stand for as a family-owned business, and has been that way since our founder began the business in Ipswich in 1857.
What do removalists Hervey Bay consider when quoting for my move?
For any move, professional movers Hervey Bay will consider several factors when putting a quote together for you. And when you understand how this works, you can help to minimise your own costs by controlling any or all of these factors. The two main factors are always going to be the locations that you're moving to and from, and the volume of items that you need to include in your move (which we measure in cubic metres).
For most moves, location and volume are going to account for the majority of the cost impact. However, there are some things that will also need to be taken into account. Your move consultant can talk you through those different factors, and that will make sure you get an accurate and reliable quote the first time for your peace of mind.
Additional manpower requirements, if needed, are one factor you may need to consider if you have large or heavy items that need removal. Examples where additional cost might be incurred are Pool Table moving, Piano Moving, or heavy garden ornaments moving. Our move consultant will also ask you about parking for our trucks, to ensure that our vehicles are able to park close enough to your home. If they're not able to do that, then of course we have solutions, and we'll turn up with the appropriate staffing and equipment on the day of your move to make sure it's a successful day.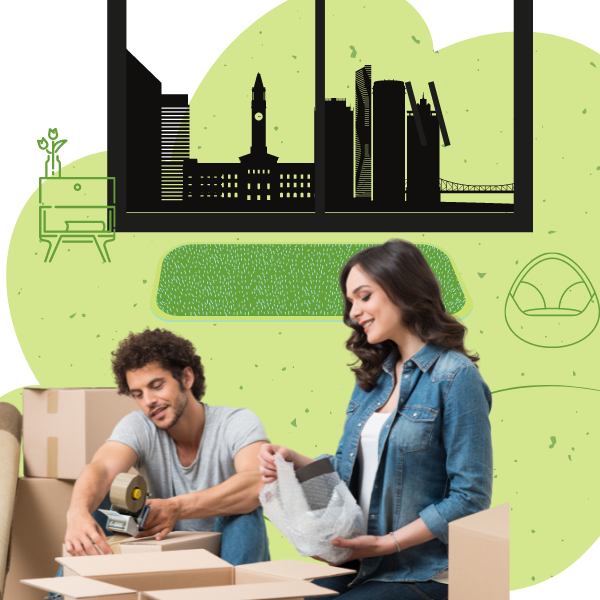 Importantly, if you think there is anything that will impact your move day, or that our removalists need to know in advance, just let your move consultant know and we'll arrange the solutions well in advance. There's nothing worse than finding this out on a moving day when all you should need to do is sit back with a cup of your favourite coffee and let our removalist team do the work for you.
Hervey Bay is impacted by the normal seasonality of the moving industry (which peaks from November to February each year). However, it can hit Hervey Bay a bit more than other locations due to the distances from other major cities, and relatively smaller volume of moves coming into and out of the Hervey Bay area. If you move from November to February, pricing increases during this peak season for all Hervey Bay removalists. For families that are unable to move outside of that time due to school holidays, work-related moves, or other reasons, our best advice is to book in as early as possible with a reputable AFRA removalist and get your preferred days reserved to reduce any family stress. If you're looking around at the last minute for a moving company in Hervey Bay during peak season, you may be disappointed, and you're unlikely to find a reputable company with the capacity to help at a reasonable price point.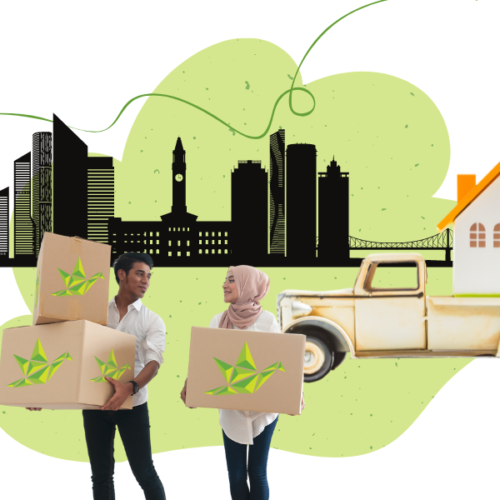 Serviced Areas – Does Whybirds do Furniture Removals in my area?
The nature of the removals business is that every move requires individualisation, and no two moves are the same. From the most straightforward local moves, to moves for famous celebrities in country mansions, they are all different. We provide a full suite of removal services, including business, local, interstate, Intrastate, and international removal services. Additionally, Whybirds provides secure storage services in our warehouses throughout Queensland and the Northern Territory. If you're looking for removalist services in the Hervey Bay area, please click here for your free quote. If you're not in Hervey Bay, but in the surrounding areas, don't despair, we are here to help!…. You can find more specific information the main areas around Hervey Bay below
Brisbane Removalists
Servicing all suburbs of Brisbane including everywhere from Bribie Island down to Beenleigh, and Gatton in the West.
Sunshine Coast Removalists
Whybirds regularly services inbound and outbound moves to all areas of the Sunshine Coast region and beyond, including all the popular areas from Noosa Heads down to Caloundra.
Ipswich Removalists
Whybirds has a major logistics hub based in Ipswich, so it's no surprise that we have a very strong service capability in Brisbane and the areas around Ipswich.
Toowoomba Removalists
Toowoomba Removalists – Toowoomba is a growing region, and Whybirds has been servicing the area for over 100 years, from well before the days when Toowoomba was connected to Hervey Bay by quality highways.
Gold Coast Removalists
The home of Queensland's beach tourism and theme parks, Gold Coast and the areas around it are becoming great places to work and live.
We're in the major areas around the Hervey Bay area on almost a daily basis, and service all the areas around the Hervey Bay. We've put a few of the major ones below for you so can get an idea of where we regularly service. We service all of these areas around the greater Hervey Bay region, and have moving trucks and experienced teams working all throughout the Greater Hervey Bay region every day of the week. Don't worry if you don't see your suburb area here, we have offices all throughout Queensland and the Northern Territory to support your move, just ask for a quote and we'd be happy to help.
Maryborough Removalists, Point Vernon Removalists, Craignish Removalists, Torbanlea Removalists, Howard Removalists, Burrum Heads Removalists, Childers Removalists, Bundaberg Removalists, Gin Gin Removalists, Gayndah Removalists, Gympie Removalists, Mundubbera Removalists
Hervey Bay Trivia Facts!
Heres a few facts about the Hervey Bay to lighten your day!
1. The first recorded European sighting of Hervey Bay was made by Captain James Cook. He named the bay "Hervey's Bay" after Augustus John Hervey, a naval officer who became a Lord of the Admiralty the year HMS Endeavour returned.
2. Hervey Bay has an population of almost 60,000, growing by almost 2% per year.
3. For several years, sugar cane was Hervey Bay's major primary industry.
4. With approximately 23 caravan parks, Hervey Bay was promoted as the Caravan Capital of Australia for some time during 1960-70.
5. Established in 1974, the Hervey Bay Historical Museum was completely manned and maintained by dedicated volunteers.
6. The Scarness-Torquay Beach was used for motorbike races and served as a landing strip for aeroplanes.
7. Hervey Bay is home to a unique gemstone called Uranganite. The stones are formed from the coloured sands of the area.
8. The Hervey Bay to Maryborough Railway line was once the most profitable railway line in Queensland
9. Hervey Bay was the first regional area in Australia to be serviced by 240 volt AC electricity
Several roads built earlier in Hervey Bay were made from gravel barged over from Woody Island.
10. Several roads built earlier in Hervey Bay were made from gravel barged over from Woody Island.
Want to see what trivia facts we've put together for other locations? Check these out here:
Moving From Hervey Bay?
If you live in Hervey Bay, but looking to move out – we're sure you'll miss it! But, we understand that at times, people need to move out of beautiful places like this, so if you do need to leave, Whybirds' removalists Hervey Bay are there for you. We can relocate you anywhere in Australia or internationally to wherever your next exciting destination is..… but here are just a few of the more popular places within Australia that we've been moving customers to over the last year or so. Click here for your free quote.
Moving To Hervey Bay?
The popularity of moving to Hervey Bay and the areas around it in the last few years has been amazing. Attracting families from all over the country, people tend to arrive, and never want to leave! Whybirds can move you from anywhere in Australia or internationally to Hervey Bay, but here are a few of the more popular places that we move moved people from over the last year or so.
Local Movers Hervey Bay Not What You're Looking for?
If Hervey Bay isn't the location you're looking for, perhaps one of these is?
Packing Boxes Hervey Bay
If you're in need of moving boxes or cartons, and packing supplies. Give us a call, we'd be only to happy to deliver those to you prior to your move so that you have plenty of time to pack and prepare for the day our team arrives to get you moving.
Car Transport Hervey Bay
Moving your home and don't want to drive your car all the way to your new location? Just let us know and we'll arrange safe and secure vehicle transport for you to wherever you're moving.
Pet Transport Hervey Bay
Our pet transport process is simple and safe. Learn more about our pet moving solution, and let us take care of your pet as part of your move.