Storage Facilities
Long-term and Short-term Storage Facilities
Regardless of where you are moving to, whether it be within Australia or overseas, we offer a range of affordable long-term storage in Darwin, Cairns, Townsville, Mount Isa and Ipswich. Not only can we provide the facilities, but our vehicles and personnel can also be arranged for uplifts and deliveries tailored to your needs. The interim holding of goods in transit can also be arranged through the secure storage and transit warehouse at Whybirds Removal & Storage.
Our storage facilities are fully fenced with electronic access gates and are also equipped with security cameras. It is our priority to ensure the security and protection of your stored items.
Short-term storage facility
With this option, clients may request to have their goods picked up and stored in one of our storage facilities. Items are placed in shipping containers upon pick up, then the containers are taken to their designated storage warehouse. Your items may be stored in our facilities for as long as you desire.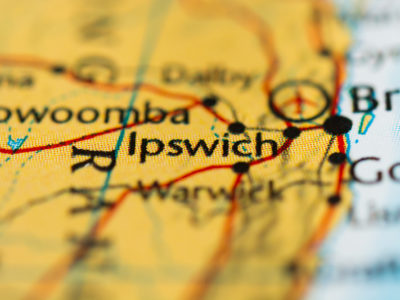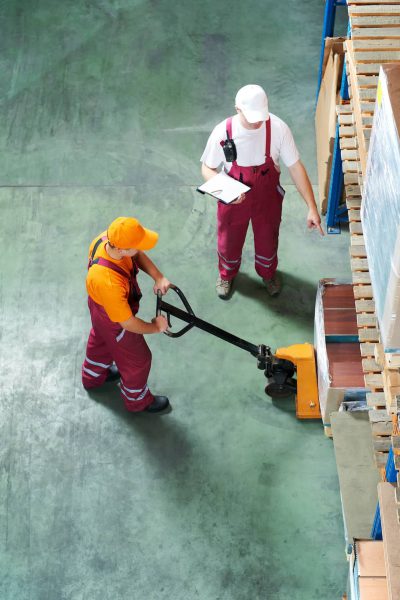 Long-term storage facility
For this option, our removalists will pick up the items from your location, then take them back to our storage modules in Townsville, Ipswich, Cairns, Mount Isa or Darwin, where the items are loaded in timber modules, known to us in the industry as "homepacks". Our long-term storage option allows clients to store their items for at least 4 months up to 45 years, with full access to storage consignments upon request—meaning you can retrieve items due to changes of circumstances.
*Note: We require our clients to inform us in advance if they wish to access the facilities.
Self-storage facility
Whybirds Removals & Storage offers self-storage services at our depot in Ipswich. Clients who book for self-storage will have to deliver their items to our storage facility and load the goods themselves into a shipping container. Unlike the long/short term storage, this option allows the owners to access their belongings using electronic gate cards. Our facilities are open daily, from 6:00 AM to 7:00 PM.
Types of Storage
Storage modules – specifically constructed storage modules made of timber provide a secure, dust-free environment for short & long-term storage.
Open Stack – items are stowed in individually marked bays on the warehouse floor. Stored items are surrounded by corrugated cardboard for separation & covered with calico or heavy-duty plastic drop sheet for protection.
Containers – 20′ ISO and high cube containers for short-term storage to a maximum of three months. Avoids double handling with just one uplift & one delivery from the same container.
Open Storage – either open yard or covered warehouse storage for cars, boats, motorcycles, caravans & trailers.
Storage Facilities & Conditions
Long-term storage facilities
Secure & monitored storage with 24-hour security
Inventory management & storage control

location
number and type of items
module or container numbers

Plumbing, electrical, fire systems & pest control compliance certificates
Quarterly pest control treatments
Available materials/equipment
Electronic access cards (for self-storage)
20′ ISO containers (5.90L x 2.35 W x 2.39H internal dimensions)
Cartons & all other packing materials
Plasma/LCD television carton
Special extended containers are available for plumbers, electricians, and tradesmen. These containers hold 6-metre lengths of poly pipe in adjustable racks and have work or storage space alongside and under the pipe racks.
Moving Locally or Inter-Intrastate
When you book your move with us, our hardworking team will make sure that everything is prepared and pre-arranged before the day of your scheduled move.
Whybirds Removals & Storage experts can assist in:
Providing you with a detailed moving schedule, including a confirmation of dates for the services you booked;
Assigning you with a Move Coordinator who will be your point-of-contact in our office to provide you with the best moving experience;
Giving you insurance documentation, as well as providing factual advice to assist you in getting your transit insurance requirements.
Our partnership with AMG allows us to access and collaborate with independent movers around Australia. This helps operate with shared resources and a diverse range of modern equipment to provide you with a moving program that is best suited to your needs. From small support vehicles and removal vans to larger interstate vehicles, road trains, and containers, our team will work hard to provide you with a hassle-free move.
Final Delivery Reinstatement
The final delivery of your items to your new location will be completed on your prefered date and time as stated in our delivery agreement. Pieces of furniture will be placed in the respective room you assign with basic reassembly to the pieces we've dismantled.
Should you require us to unpack the cartons, please let us know in advance. This may take several days to complete and deciding where everything goes can be overwhelming.
To make the move hassle-free, we can provide you with a team of experts who can take care of your unpacking for you. They can even get your entire home organised in just one day. Whether you'd like a little help with the kitchen or other priority areas or have the whole house unpacked for you, our move coordinator can arrange these things to save you time and reduce the stress of setting up your new home.
Planning Your Move
We believe that planning your move is essential. Hence, we start the moving process with an initial visit to your home, or with a telephone consultation. We'll explain the entire removal process from professional packing, collection and shipment to final delivery and reinstatement of furniture and effects in your new home. Then, our team will provide you with a moving plan tailor-fitted to your needs.
Protection from Start to Finish
We have the knowledge, skills, and experience to professionally pack your belongings. Using our approved materials and recognized techniques, we provide the best protection for your items throughout the journey. Our packers are trained to follow the Australian Furniture Removers Association (AFRA) export packing standard – the highest in our industry. They are also familiar with using packing/moving equipment and techniques.