Moving to and from the UK
Expert Removal Services to the United Kingdom
Moving to the UK
Moving to the United Kingdom this month? So you are ready to pack up for a new life in the UK, or maybe it is time to return home. But what do you do with all of your personal effects? See how Whybirds Removals & Storage can assist with your move.
Whybirds Removals & Storage can help with planning every aspect of your relocation to the United Kingdom. As respected members of BAR (British Association of Removers), we have a dedicated team ready to assist with packing and shipment door to door, including the customs clearance formalities upon arrival in the UK, and insurance. Some restrictions may apply in regard to importing personal belongings. Advice can be provided for these items.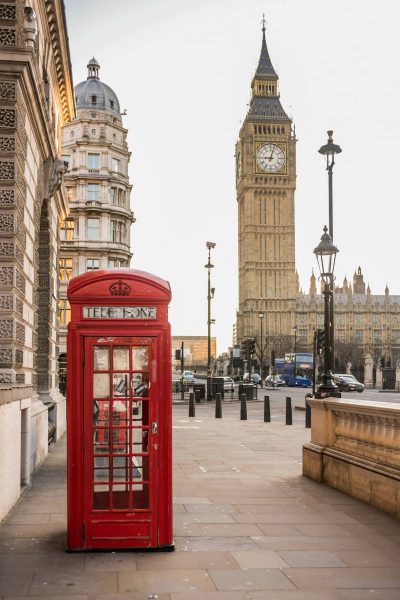 Our International Moving Services
Whybirds Removals & Storage manage and co-ordinate all aspects of international moving, including:
Pre-move consultation (free service)
Door-to-door quotations
Specialised packing for shipments
Customs Bio-Security clearance processes
Various methods of sea freighting (i.e Groupage, LCL, FCL, etc.)
Freight – Ocean / Air
Shipment of motor vehicles, caravan, boats and trailers, motorcycles
Delivery and unpacking at destination
Disassembly and reassembly of furniture
Storage at origin or destination
Pet transport
House cleaning
Handyman services
Relocation services

House search
School search
Orientation
Immigration
With excess of 160 years' experience in serving people, contact your personal consultant in preparation of your move. You will be pleasantly surprised how easy the process can be.
Foreign Currency
Now you have Whybirds Removals & Storage managing your move, have you considered how to move your money?
Whether moving abroad or simply making international payments, fluctuations in exchange and traditional bank charges can make a significant difference to the amount you finally receive in your bank account.
HiFX, with whom we partner, minimise unnecessary banking overheads and invest in technology, then in turn offer both companies and private individuals significantly better exchange rates and provide an exceptional service.
They are passionate about what they do and share a common belief; that every day they can assist clients in achieving significant savings and minimise the impact fluctuating exchange rates can have on their funds.
HiFX and Ria (also part of Euronet Worldwide) are now the third largest money transfer business in the world. Do you want to know how much you could save?
Money Transfers with HiFX, you can try this calculator
Planning Your Move
Whybirds Removals & Storage believe that planning your move is essential, and we start that process with an initial visit to your home, or telephone consultation if you prefer.
We'll explain the entire removal process from professional packing, collection and shipment to final delivery and reinstatement of furniture and effects in your new home. Just as importantly, we'll agree on an individually tailored, personal moving plan with you and keep you informed at all times. Our personal checklist and tips on moving day have been designed to help you on your way
Protection from Start to Finish
We have the knowledge, skill and experience to professionally pack your belongings, using approved materials and recognised techniques to provide the best protection throughout their journey. Our packers are trained to Australian Furniture Removers Association (AFRA) export packing standards, the highest in our industry, and are familiar with the very latest techniques. You will find our team courteous, helpful and respectful of your valued possessions.
Overseas Shipment
Most large households travel by sea and are loaded and sealed within a "sole use" 20-foot or 40-foot steel shipping container at your home and then delivered directly to the port for shipment. Smaller consignments are packed on site, returned to our warehouse and safely stored for consolidation and shipment with other "groupage" consignments bound for the same destination (you pay only for the space your effects occupy).
Whybirds Removals & Storage is a high-volume shipper of personal and household effects with Maersk Line, OOCL, CMA-CGM and operates to regular sailing schedules with guaranteed container allocations on every vessel. For priority essentials, we can arrange air freight or express courier delivery. Our shipment tracking enables you to monitor the location and status of your goods. All shipping documentation can be found on our website. For further information please refer to our prohibited items guide.
Storage Facilities
If you are travelling en route we can arrange to store your goods in transit, or for longer periods, and defer shipment to coincide with your arrival in the UK. Alternatively we can arrange to store your possessions on arrival in the United Kingdom.
Quarantine & Customs Clearance
Whybirds Removals & Storage ensures all required customs and quarantine forms have been completed and the procedure has been carefully followed.
It is essential that any items that may have come into contact with soil or vegetation are thoroughly cleaned prior to shipment, failing which treatment may be required. For further information please refer to our guide to importing personal and household effects into NZ.
Marine Transit Insurance
We take every precaution to protect your possessions during storage, transit and delivery. In addition, your removal consultant can advise and arrange comprehensive insurance cover for your goods and will help you complete all the necessary paperwork.
Final Delivery Reinstatement
Our international partners will take care of all destination customs and quarantine formalities, and deliver your household effects to your new home on a date suitable to you. They will complete unpacking of all items and position furniture at your direction before removing discarded packing materials on the day of delivery.
Each partner has been carefully selected for their local knowledge and the quality of their destination services, and forms part of our global network of accredited FIDI specialists.