Relocating to Brisbane
Brisbane is the capital city of Queensland, and enjoys comfortably warm weather almost year round. This creates an opportunity for locals and tourists to enjoy Brisbane's historical landmarks, beaches, shopping centers, arts and music scenes, and bars.
The city gives off a relaxed vibe and its locals are generally friendly and welcoming. Brisbane is one of the fastest-growing cities in Australia and has plenty of employment opportunities for both its residents and people looking to start fresh in a new city. Several institutions also offer scholarship and internship opportunities for those who are interested.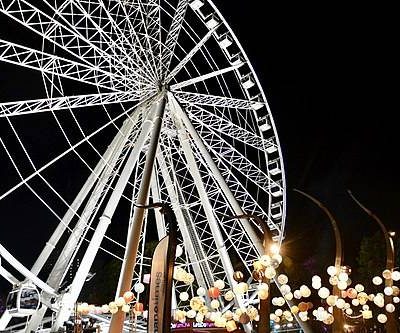 Living in Brisbane Guide
If you're looking for a place where there are plenty of opportunities for you and your family, Brisbane is for you. If you're thinking about living in Brisbane, here's what you should know:
Housing and Rental
Average monthly household rental payment – A$1,715
Average monthly household mortgage payment – A$2,162
Food
Lunch for 2 persons – A$75.00
Fast food hamburger menu – A$12.00
Mineral Water- A$2.63
Lettuce – A$2.40
Eggs (12) – A$4.01
Cheese (454g)- A$4.01
Bread (454g) – A$2.40
Apples (454g) – A$1.89
Milk (2 L) – A$ 2.30
Personal Care
Cold medicine (6 days) – A$10.00
1 box of antibiotics – A$13.00
Toothpaste (120g) – A$3.33
4 rolls of toilet paper – A$2.78
Hair shampoo 2-in-1 (400ml) – A$6.00
Deodorant (50ml, roll-on) – A$5.11
Economy
Brisbane's economy consists of several industries with health care, retail trade, and professional services as its main contributors. For the last 5 years, there has been an increase in the number of business and job opportunities in the city. As it continues to develop, several businesses have started opening job opportunities to migrants who are willing to relocate to Brisbane. Internship and apprenticeship opportunities are also available.
Education
There are more than 540 schools in Brisbane. While the majority of these schools are government schools, the city also has Catholic and independent schools. While there are only two Brisbane-based universities in the city, the University of Queensland and the Queensland University of Technology, there are 10 campuses in the area from other Australian universities.
Leisure/Attractions
Brisbane's relaxed yet sophisticated culture is what attracts several visitors into relocating to this capital. Since its establishment in 1824, the city's population started growing, especially after hosting the Commonwealth Games (1982) and World Expo (1988). Today, as the city continued to develop, its population also flourishes as visitors learn more about the available opportunities and assets.
Whether you're relocating or just visiting the city for a vacation, there's plenty of sites and scenic spots to see in Brisbane. The city is home to several historical sites and natural/man-made parks. If you're more inclined to outdoor activities, there's a good number of nature parks that you can explore near Brisbane. Several locations offer walking tours and other activities that you can enjoy throughout the day. You can also gather your family and friends for a little picnic in one of the city's scenic spots.
Lone Pine Koala Sanctuary
If you're in the Sunshine Coasts' capital, visiting the Lone Pine Koala Sanctuary is a must. The sanctuary has plenty of Australian animals like crocodiles, dingoes, kangaroos, koalas, wallabies, and wombats. Complete your Aussie experience by meeting these lovely creatures and getting to know how you can help in keeping them safe from external threats caused by nature and by human activity.
South Bank Parklands
South Bank Parklands offers scenic views and several activities that residents and tourists can enjoy all day. Whether you want to take a stroll near the Nepalese pagoda or take a dip at Streets Beach, or just wish to explore the location, you'll surely find an activity that suits your interests. This recreational area also has several playgrounds and a picnic island where visitors can relax with their family and friends.
Mount Coot-tha Lookout
If you're looking for the perfect spot where you can see the entire beauty of the city, the Brisbane Lookout located in Mt. Coot-tha is the place for you. The Brisbane lookout offers a striking panoramic view of Brisbane's CBD throughout Moreton Bay. While you're there, you can try the food and beverages at the Kuta Cafe and the Summit Restaurant which are both located close to the lookout. After a tiring day of travelling from one destination to another, you spend the rest of the day here to relax and just enjoy the unique view and delicious food.
Brisbane Botanic Gardens
Not to be mistaken for the City Botanic Gardens, the Brisbane Botanic Gardens in Mt. Coot-tha is a 56-hectare garden with picnic areas, cafes, and museums. Officially opened in 1976, the Brisbane Botanic Gardens offers a living museum of native and exotic plant collections. The gardens are not only popular among tourists, but they are also a favourite for families who are looking for fun educational activities that children can enjoy.
Moreton Island
Located on the eastern side of Moreton Bay on the coast of South East Queensland, Moreton Island is the sand island in the world. While the island is an ideal location to relax and unwind, visitors can also enjoy sandboarding, snorkelling, and fishing. 4WD tours around the island are also available for interested visitors who are looking for a unique way to make the most out of their visit to Moreton Island.
Transportation
Whether you're driving, walking, or using public transportation, it's easy to move around in Brisbane.
Brisbane has a rail network which the public can use to move around the city to reach nearby suburbs. Residents and tourists can use the buses which run around the city to move from one location to another. Free bus services such as the City Loop and Spring Hill Loop are also accessible to the public from 7 AM to 6 PM.
If you'd like to enjoy a scenic view of the city while moving to another location, you can take the CityCat Ferry. A free ferry service called CityHopper, operating between Sydney Street terminal and the North Quay terminal is also accessible to the public.
One-way ticket – A$4.00
Monthly Pass – A$150.00
Taxi Start (normal tariff) – A$4.00
Taxi 1mi (normal tariff) – A$3.49