Removalists Gold Coast to Mackay
Safe and Secured Moving Gold Coast to Mackay
In business since 1857, Whybirds is your best choice for Gold Coast to Mackay removals.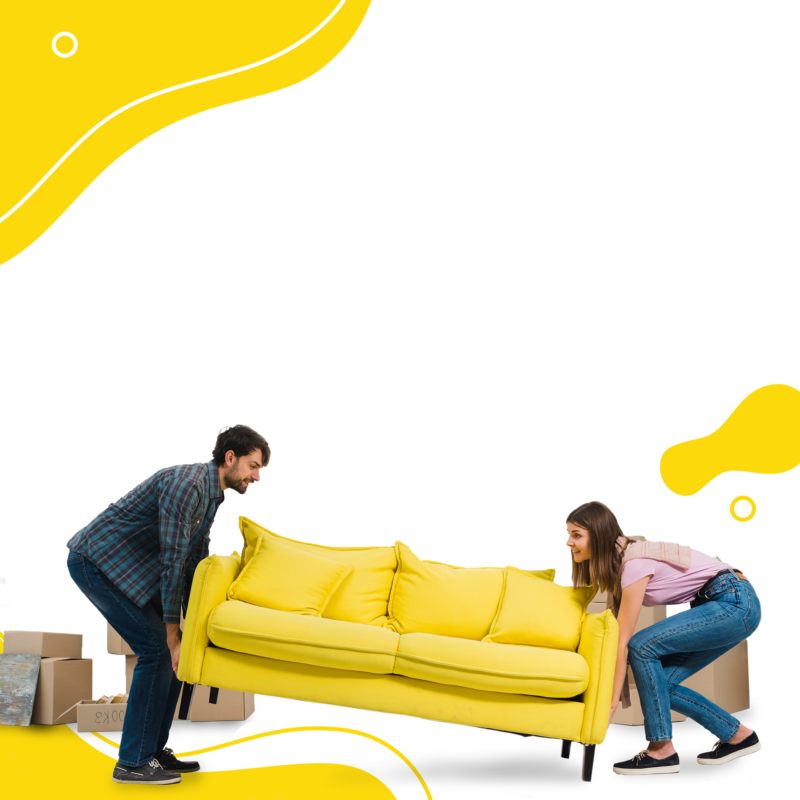 If you're looking for a reliable removalist Gold Coast to Mackay, reach out to us for an obligation free quote by clicking on the quote button below, or calling one of our friendly team on 1300 653 884.
Cost of Removalist Gold Coast to Mackay
Removalists are busy all year round in Queensland, but there are times during the year when the demand for moving peaks. Prices for moving usually increase by at least 10% between November and February as these are the busiest months of the year. We highly recommend that you book your move as early as possible, ideally before peak season — when almost every removalist in the area is likely to be booked out.
Prices of moving from Gold Coast to Mackay usually range between $100 to $150 per cubic metre depending on the volume of goods you will be moving. Other factors such as heavy objects, packing needs, difficult access, and manpower required may affect your quotation.
Whybirds Removals – find a mover to trust with your move
As a successful, family-owned Australian removals business with over 160 years of experience, our heritage shows why we are one of the most trusted removalists in the country. Whybirds Removals & Storage offers a tailored service that ensures your family and your furniture are looked after every step of the way.
Every move is different, and our removals teams recognise this with removal plans that are created to reflect the uniqueness of every family that we move.
When you move with Whybirds, you'll realise that our people make the difference.  Just read our reviews, and see what customers like you say about our amazing people.
There are many good reasons to trust your move with Whybirds, here are a few:
Whybirds moves more families from Gold Coast to Brisbane than almost any other removalist.
Investment in our own fleet of trucks and road trains gives us a huge advantage in delivery times and control of our own logistics, not many removalist companies make that kind of investment in delivery capabilities for their customers.
Being family-owned and operated, Whybirds has been consistently supporting local community causes around the Queensland and Northern Territory regions as long as the company has existed.
Established in 1857, Whybirds has survived depressions, pandemics, and two world wars, and is still going strong after more than 160 years.
Our customers consistently send us wonderful reviews (please do check them out and see for yourself).
Our repeat customer business is over 70% of what we do, and continues to increase.
Our primary operations are in Queensland and the Northern Territory, and we have teams throughout the regions.
What to expect when you move from Gold Coast to Mackay?
Gold Coast is a coastal city and major tourist destination located approximately 66 kilometres south-southeast of the centre of Brisbane. Thanks to its sunny, subtropical climate, the city's visitors and more than 635,000 residents can easily enjoy different indoor/outdoor activities, 57 kilometres of pristine coastline, and 100,000 hectares of World Heritage-listed rainforest. Whether you're moving from Gold Coast to Mackay or another city and you have items that need to be placed in storage units in Gold Coast, our reliable team of removalists will be delighted to assist you. Whybirds Removals & Storage offers a range of removals and storage services to ensure a cost-efficient and hassle-free move. Feel free to contact us for more details about our services or if you need to buy moving boxes from Gold Coast.
Nicknamed the sugar capital of Australia as it produces a third of the nation's sugar, Mackay is a city located along the Pioneer River in the Mackay Region. The city is home to several breathtaking natural attractions including 31 beaches, Cape Hillsborough, and Pioneer Valley. Mackay enjoys good weather almost year-round and cooler temperatures due to the south-eastern winds and fresh easterlies.
No matter what your reason is for moving to Mackay, you can rely on our team of local movers Gold Coast to provide you with hassle-free moving experience. If you wish to discuss the details of your move with one of our moving consultants, please don't hesitate to reach out to our team to get a free quote for your move.
If the above wasn't exactly what you're looking for, then perhaps some of the site links below will help get you to where you need to be to continue planning your move. Or, if you have any questions, feel free to contact us on the chat icon at the bottom right of your screen.
Removalists Mackay to Gold Coast
Click here if you were intending to search for Removalists Mackay to Gold Coast instead (Google works in mysterious ways!)
Removalists Gold Coast
Click here if you're searching for our main page for services for Removalists Gold Coast.
Removalists Mackay
Click here if you're searching for our main page for services for Removalists Mackay.
Buy Moving Boxes Gold Coast
If you'd like to get started with just buying some moving boxes, there's a little more information on moving boxes here, or just reach out to us for a more information
Backload Gold Coast to Mackay
We find a lot of customers asking for a backload, expecting that this is going to be a lot cheaper than a full-service move from a company like Whybirds, but it's not always the case.  Why not reach out and get a quote for your move from us, and see if you're really saving as much as you think!
Car Transport Gold Coast to Mackay
Whybirds provides vehicle transport services throughout Australia for our moving customers, click to learn more.
Distance from Gold Coast to Mackay
The distance is around 1,097 km according to Google Maps, and it suggests that non-stop driving will take you about 12 hours.
Furniture Storage Gold Coast
Whybirds has purpose-built warehouses in Queensland and the Northern Territory for storing your furniture in a safe and secure manner.
Dog Transport Gold Coast to Mackay
Let the Whybirds team take care of your pet transport needs (cats welcome too!).  We only work with Australia's best pet moving companies to ensure your pet is properly cared for.
Fun Facts about Gold Coast
Our customers live in interesting places, click here for top 10 fun facts about Gold Coast.

Fun Facts about Mackay
For our list of top 10 fun facts about Mackay, click the link!
If the above isn't what you're looking for, just click on our chat tool, ask your question, and we'll get back to you by sms or email as soon as we can!