If you're moving overseas, you might be wondering how to get your car there too. Engaging Whybirds Removals and Storage and our international removals service mean you won't have to do all the work yourself and your car will arrive when you need it so you can start driving as quickly as possible in your new location.
While we can certainly help you along the way, there are some important things to know about getting your car to a new country. Here are some things you need to do:
1. Take care of the paperwork
While planning your move, check if you need Carnet de Passage en Douane or CPD to drive your car overseas. While it is not in many countries, it is best to check with the authorities to help prevent delays and other hold-ups to take your car and use it abroad. If you need more information, you may contact the Department of Home Affairs.
It is not guaranteed that you will be able to use your licence in your new location. You need to check if you will need additional papers/licences to drive your car overseas, especially if you are moving for good or you are using a heavy vehicle. In most countries, you can use your licence up to 12 months from your arrival date as long as you have all the needed import papers.
2. Look for reliable moving/shipping company
Engaging a reliable shipper or international removals services mean you won't have to do all the work yourself and your car will arrive when you need it so you can drive off with no hassle at all.
3. Clean the vehicle
Check with the moving/shipping company if they will allow you to leave your personal belongings inside the vehicle. Clean every part of the vehicle. As much as possible, remove valuables and personal belongings that are easily damaged or could damage the vehicle.
Disconnect the battery and leave only a quarter tank of gas on the vehicle. It is also recommended to remove spoilers, racks, and other accessories to prevent any damage.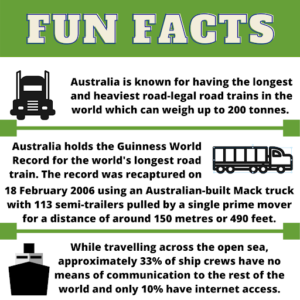 4. Get an Inspection
Before you turn over the vehicle, be sure you get a full inspection done first. You will want to have a full inspection report with pictures, so you have a record of the condition your car is in when it leaves. That way, when you get to your new country, you can detect any damage or other issues that occurred during transport.
Some shipping companies may conduct their inspection before accepting the vehicles to make sure there are no prohibited items or dangerous goods in the vehicle.
5. Consider Getting Shipping Insurance
Get appropriate insurance to cover the value of the car. Whilst it is highly unlikely that your car will be damaged during the move, it is important to have the right insurance for the vehicle you are shipping. Vehicle insurance can be expensive, but it can help in those rare occasions where the vehicle is damaged or lost while in transit.
6. Research on shipping times
Getting a car from one country across the ocean to another country doesn't happen overnight, and there are often import/export procedures that will inevitably add to those delays. Hence, having an understanding of the process offers peace of mind.
Some of this involves waiting for the paperwork to go through and then you'll have to wait while your car is moved overseas. The shipping time depends on the size of the vessel carrying the goods and how many stops it makes along the way.
While waiting for your moving date, you may consult with movers or do some research online. It helps if you can look into available shipping options early on so you can decide which shipping or moving company can provide the service that is best suited to your needs.