The United Kingdom is a popular destination for migrants seeking a fresh start, especially in their careers. Moving to the UK is an exciting thing – there are so many great opportunities and a lovely way of life to be had there.
However, leaving your current home and taking all your worldly possessions with you can be a daunting task, and take some time. Whether you're moving to study or progressing your career, there are a couple of things that you need to look into to prepare for the move.
Facts:
Population: 66,796,800
Capital Cities: London (UK & England), Belfast(Northern Ireland), Edinburgh (Scotland), and Cardiff (Wales)
Largest Cities (based on population): London, Birmingham, Liverpool, Nottingham, Sheffield, Bristol, Glasgow, Leicester, Edinburgh, Leeds
Average Salary: GBP 29,600
Languages: English (official), Scots, Welsh, Scottish Gaelic
I. VISA
Before applying for any kind of visa or residence permit to move and live in the UK, it is best to check if you even need one. Some individuals may have right of abode because of their parents or if they are married to someone with right of abode. For more information, you may visit the UK government's website or seek professional advice.
You may also apply for a UK Ancestry Visa if you meet the following qualifications:
You are a Commonwealth citizen
You can prove that one of your grandparents was born in the UK
You are applying from outside the UK
You are planning to work in the UK
You can support your stay in the UK and meet other eligibility requirements
These regulations do change, so check carefully with the relevant authorities to ensure your legal working status
If you are not qualified for those, you need to secure a visa that applies to your purpose for moving to the UK. There are different tiers that you may look into to determine which type is more suitable for your skills and purpose, especially if you wish to move permanently. However, if you are only going for a short-term stay, some nationals may live in the UK visa-free for up to six months as a tourist.
II. Moving to the UK
Moving your belongings
Moving all your possessions overseas can be stressful. After completing all the requirements for you and your family, you also need to pack and make arrangements to move/shop all of your belongings to your new home. As soon as your papers are approved, you must start getting moving quotes from reliable and trusted removalists so you can see which one provides the service that is best suited for your needs.
Moving your pets
The UK has specific rules on what animals are allowed to enter the country. Whilst most types of pets are allowed, there are certain rules and procedures that pet owners should follow to keep their pets. If pet owners violate the rules, their pets may be placed in mandatory quarantine (costs apply) or refused entry to the UK.
There are also different requirements and procedures that pet owners must complete if they plan on taking their pets outside the UK.
Moving your vehicles
Almost any vehicle can be shipped to the UK via shipping and vehicle transport services. Once the vehicle arrives at the destination, there are certain procedures that you must complete as the owner. Once all of these are settled, you may drive the car on the UK's roads.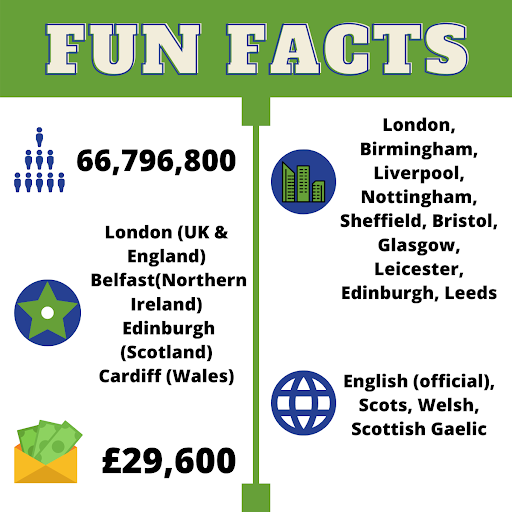 III. Living in the UK
1. Jobs
While the majority of the people who move to the UK already have a job waiting for them, there are still some who relocate without a secured job. While there are plenty of job possibilities, job hunting can be quite difficult if you only start when you get there. If you can't secure a job before your scheduled moving date, find some time to look into job-hunting guides and job listing sites for the UK to make things less stressful when you get there.
2. Child care
If you are relocating with your children, it's best to look into child care and educational options as early as you can. The UK has a lot of good options for public or private education that you can choose from. If you need to go to work and you don't have anyone who can look after the child while you're away, you may also look into getting a childminder or a nursery where your child can learn while you work.
3. Schools
The UK has some of the highest performing schools in the world, making it a popular destination for students who wish to further their studies. Aside from studying in well-renowned schools, it's also an excellent opportunity to learn more about other cultures and go on a little adventure as you go.
Students who wish to move to the UK to study can apply for a Tier 4 visa. However, they must be at least 16 years of age, have good English communication skills, and have sufficient funds to pay for the school fees and support themselves for the duration of their stay to be eligible for the visa.
4. Health care
Before you move, it's crucial to make sure that you and the family members who are moving with you have the health insurance that is appropriate for your needs. Although the UK has the National Health Service or NSH, a public-owned health service that is free in different points of service, it is only available for UK residents and EU/EFTA nationals who have a European Health insurance card. If you do not qualify for any of these, it is best to consult with your trusted health insurance provider to get the right coverage for you and your family.
5. Residence
The cost of renting or buying a place to live in when you relocate will vary depending on the type and location of the house/building you want. Once you have made up your mind about moving permanently, you may start looking into the location of your new home. Would you like to move near the sea, up in the mountain areas, or within the city centres? No matter where you wish to move, there are a range of options that you can choose from for all price brackets. Just avoid last-minute purchases to make sure you get a good deal.
6. Public Transportation
If you are planning on using public transportation to go to school or place of work, you need to get the bus and train schedules at least a few days before your first day. This will allow you to make any adjustments in your schedule to reach your destination on time. You may also check which type of ticket would be more appropriate for your needs. It might help you save some money to purchase monthly passes or family bundles instead of buying them daily.