Moving to Mount Isa Guide
Essential Information About Moving and Living in Mount Isa
Relocating to Mount Isa
Famously known as the "Oasis of the Outback", Mount Isa is a mining city located in Queensland's Gulf Country. It serves as the region's administrative, commercial, and industrial centre. Nestled among the ochre-red Selwyn Ranges, on the banks of the Leichhardt River, Mount Isa is a bustling melting pot of culture and industry being home to one of the most productive single mines and the southern hemisphere's largest rodeo.
It's grown from strength to strength over the years but the harsh picturesque landscape has barely changed, becoming one of the main draw-cards for visitors each year. Mount Isa has ample places to fish, camp or relax and enjoy an outback sunset. The rugged terrain is a four-wheel-driver's haven, and visitors can explore the region just as the pioneers of the region did many years ago. The twin jewels in Mount Isa's crown are the spectacular Lawn Hill Gorge in Boodjamulla National Park and the neighbouring, world heritage listed Riversleigh Fossil Fields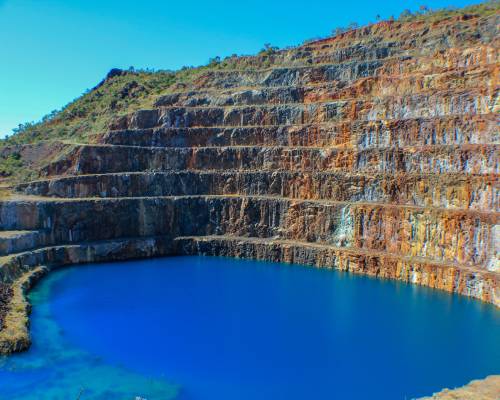 Living in Mount Isa Guide
If you're thinking about relocating to Mount Isa, here are some of the things that you can expect when you move:
Housing and Rentals
Average monthly household rental payment – A$1,180
Average monthly household mortgage payment – A$1,948
Food
Regular Lunch – A$4.47
Lunch in a fast food restaurant – A$11.52
12 eggs – A$4.12
500g of local cheese – A$4.6
Bread – A$1.34
1kg of apples – A$4.20
1L of milk – A$1.04
Personal Care
Cold medicine for 6 days – A$7.61
1 box of antibiotics – A$17.60
Tube of toothpaste (100g) – A$3.22
4 rolls of toilet paper – A$3.00
Hair shampoo (500ml) – A$6.86
Deodorant (500ml) – A$5.40
Economy
Given that Mount Isa is a mining town, the majority of available job opportunities are in the mining industry. Several companies and organisations in health care, education, construction industries are also continuously growing. Tourism is also opening a lot of employment opportunities, especially for those who are offering accommodation and food services.
Education
Mount Isa has more than 10 schools/colleges. While the majority of the schools are government-owned, there are also Catholic and private schools that your children can attend. Mount Isa also has 2 institutions offering higher education, TAFE Queensland and Mount Isa Centre for Rural and Remote Health.
Leisure/Attractions
Mount Isa is home to the world's third-largest rodeo and the artificial Lake Moondarra which serves as a source of drinking water and a location for watersports, recreation, and birdwatching. You may also spend some time to experience what the outback has to offer, join the mine tours, and visit the city's old Underground Hospital and Museum.
Ever since the mining city's establishment in 1923, there have been a lot of tourists who have decided to move and live in Mount Isa. You might be asking, "why would anyone want to move to a mining city?"
The answer, Mount Isa is one of the oldest cities in Australia. Aside from its popular mining site, the city is also a favourite among tourists for its rich culture and history. Whether you're an existing local or moving to Mount Isa, there's always an activity to try, and a place to explore in Mount Isa.
Mount Isa Underground Hospital and Museum
One of the most popular destinations in Mount Isa is the Underground Hospital and Museum. It was established as a wartime civilian hospital. The underground hospital was built to treat injured civilians and soldiers underground, making the people and the facility safe from the Japanese bombers' aerial attacks.
Hard Times Mine Tour
Another favourite for both locals and tourists is the Hard Times Mine Tour. By joining the tour, the visitors of the replica mine get to hear stories about the mine from their tour guide who are also former miners. Garbed in orange overalls, orange hard hat, and gumboots, visitors are provided with a close look at the pieces of machinery used in the mines.
Isa Experience and Outback Park
The Isa Experience and Outback Park is combined gallery and museum which gives the visitors an insight into the city's cultural diversity, as well as the development of the mining industry in Mount Isa. The visitors are also treated to a show on the daily life of Mt. Isa settlers in the early days.
Mount Isa Mines and Rotary Rodeo
Mt. Isa is known for hosting the largest annual rodeo event in the Southern Hemisphere. Starting in 1959, the Mount Isa Mines Rodeo is a non-profit annual event packed with a non-stop entertainment and rodeo events. This includes bull riding, barrel racing, breakaway roping, bareback bronc, rope and tie, steer wrestling, saddle bronc, and team roping.
Lake Moondarra
This artificial lake located on the Leichhardt River in Queensland serves as the water sources of the city and the Mount Isa Mines mining lease. Lake Moondarra is a popular destination for both locals and tourists, especially those are fond of outdoor activities. Those who are looking for a fishing challenge may participate in the annual Lake Moondarra Fishing Classic which is held on the last weekend of October.
Transportation
While it is located in the outback, there are different forms of transportation in Mount Isa that are very accessible to the public. Coach services run on schedule every day. Taxi services are also available. A passenger train, The Inlander, travels through the city twice a week.