Relocating to Melbourne
Over the years, Melbourne has been named as one of the most livable cities in the world. The city offers top-level healthcare, world-class education, reliable infrastructure, and countless business opportunities.
Just like other large cities, it is a melting pot of culture due to thousands of residents moving to Melbourne from different parts of the world.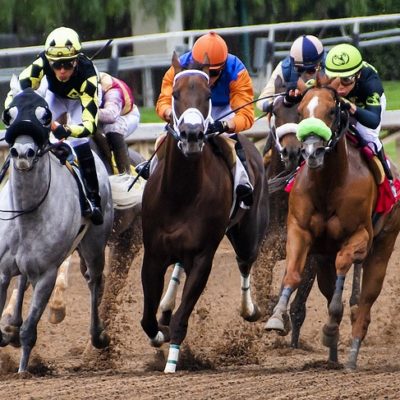 Living in Melbourne Guide
If you're interested in moving to this beautiful city, here are some of the things that you have to consider:
Housing and Rental
Average monthly household rental payment – A$1,984
Average monthly household mortgage payment – A$2,159
Food
Lunch for 2 persons – A$16.00
Fast food hamburger menu – A$9.75
Mineral Water- A$2.83
Lettuce – A$4.94
Eggs (12) – AU$6.42
Cheese (500g)- AU$23.17
Bread (.45kg) – A$2.83
Apples (1kg) – A$3.95
Milk (1L) – A$2.62
Personal Care
1 box of antibiotics – AU$15.06
Toothpaste (120g) – AU$4.36
4 rolls of toilet paper – AU$3.76
Hair shampoo 2-in-1 (200ml) – AU$3.78
Deodorant (roll-on) – A$4.01
Soap (150g) – A$2.25
Economy
There are plenty of job and business opportunities for Melbourne residents and migrants. Due to the continuous growth of the city, some industries are experiencing skill shortages and are looking for talented migrants to fill various roles. If you're not moving to Melbourne for employment purposes, you can look for job vacancies online. You may also start connecting to people who are in the industry you're most interested in before you move.
Education
Melbourne is home to some of the best schools in the region, including two universities in the world's top 100 universities. The city has more than 1300 schools, making it easy for residents and migrants to find a new school for themselves or their children.
Leisure/Attractions
Living in Melbourne is far from boring. Aside from keeping yourself busy with work on weekdays, you can explore the city's gardens, landmarks and buildings, sporting arenas, arcades, and laneways.
Royal Botanic Gardens Melbourne
Established in 1846, the Royal Botanic Gardens Melbourne houses around 50,000 plants from almost 8,500 species from across the globe. The botanic garden is not just a wonderful destination for relaxation, it is also an important resource for conservation and education.Visitors can learn more about the different plants through guided tours or by participating in the various activities/workshops run at the gardens. The Ian Potter Foundation Children's Garden is among the guests' favourite areas to visit, especially amongst the young ones. This particular area has a bamboo forest, gorge, kitchen garden, plant tunnel, and wetland.
Melbourne Cricket Ground (MCG)
The Melbourne Cricket Ground (MCG) or 'The G' is the largest stadium in the Southern Hemisphere. Aside from hosting some major sporting events such as the State of Origin and the FIFA World Cup qualifiers, it is also a popular venue for concerts and cultural events. If there are no events during your visit, you can always opt for a MCG tour which allows users to explore the grounds and the inner sanctum. Some of the highlights of the tour are The MCG library, Cricketers' view room andthe City Terrace (with a view of Melbourne's skyline).The MCG is also known for its iconic open-air cinema during the summer. This is ideal for visitors who are looking for a unique cinema viewing experience. The MCG houses the National Sports Museum which exhibits Australia's largest collection of sports memorabilia. The museum also has unique experiences such as touch screens and avatars, climbable walls, and a variety of sporting challenges.
National Gallery of Victoria
The National Gallery of Victoria or the NGV is the largest and oldest art museum in Australia. Established in 1861, the NGV houses a collection of more than 70,000 works of local and international artists. The gallery also hosts a wide variety of local/international artists, events, exhibitions, and programs. Some of the exhibitions feature contemporary art, architecture, fashion and design, and sound and dance.The gallery also houses the Shaw Research Library which has a formal book collection and an archive of rare printed materials such as book, artist, and exhibition ephemera. Guided tours and private tours are also available for most exhibits. While everyone is welcome to visit the gallery for free, there are instances where visitors are required to pay to visit certain exhibits.
12 Apostles
The 12 Apostles are rock stacks that rise from the coastline of the Southern Ocean. Long before they became the popular rock stacks you see today, the 12 Apostles were part of a limestone cliff that constantly eroded due to strong winds and intense weather systems in the Southern Ocean. Slowly, the eroded limestones started forming caves, then arches, then rock stacks.|Nowadays, locals and tourists may walk along the shore and shoot pictures with the remaining 12 Apostles in the background. If you're going to visit, you can stay in the area to see the rock stacks as they change colour during sunrise/sunset and when the sun is high up in the sky. If you prefer a more thrilling experience, you can also take one of the many helicopter tours to see a 360-degree view of the 12 Apostles and the coastline.
Melbourne Zoo
The Royal Melbourne Zoological Gardens or the Melbourne Zoo is home to over 320 animal species from Australia and different parts of the globe. The zoo is also known for its efforts in the conservation of wildlife and the environment.Visitors can walk around the Zoo and get an up-close encounter with various animals. If you have plenty of time, you can also stay and listen to the Zoo's free Keeper Talks where keepers share their experiences with the animals under their care. They also discuss the importance of conservation work. The Zoo also offers a wide variety of Animal Encounters that visitors can enjoy during the day.Aside from its famous tourist attractions, Melbourne is also known for its restaurant and cafe scene, boasting many creative laneways with cafes and street art. It is also a popular city for hosting world-class sporting events almost all-year-round, so there really is something for everyone. Melbourne has regularly been voted the most liveable city in the world.
Australian Open – January
Avalon Airport International Air Show – February/March
Australian Formula One Grand Prix – March
Australian Rules Football (AFL) – March to September
MotoGP Motorcycle Grand Prix – October
Spring Racing Carnival (including Melbourne Cup) – October/November
Boxing Day (test match) – December
Transportation
You can get around Melbourne using a private vehicle or the city's public transport system which includes rail, tram, and bus services.
The city has around 300 bus routes and 15 rail lines serving Greater Melbourne and its surrounding areas. It is also known for having the largest tram network in the world. Bus rides or trips via subway in the city centre cost around A$4.30.
Taxis
You can wave down a metered taxi from almost anywhere in the city or engage one in designated taxi ranks. For a more convenient option, you can book your ride from several operators such as Uber, Ola, Taxify, and Didi.
Rates:
Initial meter charge – A$4.70
Rate per kilometre – A$1.71
Taxi 1 hour waiting (normal tariff) – A$34.20
If you prefer using a private vehicle to move around the city, here's a list of some of the expenses you must prepare for:
Engine oil (1L) – A$13.99
Petrol/ Fuel, (1L) – 1.47