Relocating to Perth
Perth is the most isolated city in Australia. In fact, it is closer to Bali, Indonesia than to other state capitals. While it is not as busy as larger cities, Perth's relaxed lifestyle is inviting to those who are looking for a more peaceful place to move into.
Despite its size, the city boasts of skyscrapers, supermarkets, shopping centres, tourist attractions, and of course a lot of beaches.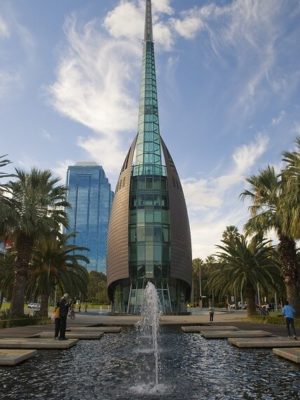 Living in Perth Guide
If you are considering moving to Perth, here are some of the things that you need to know:
Housing and Rental
Average monthly household rental payment – A$1,934
Average monthly household mortgage payment – A$2,341
Food
Eggs (12) – AU$4.13
Cheese (500g)- AU$8
Potatoes (1kg) – A$2.64
Apples (1kg) – A$3.97
Milk (1L) – A$1.25
Personal Care
Cold medicine (for 6 days) – AU$10
Toothpaste (120g) – AU$4.36
4 rolls of toilet paper – AU$3.39
Hair shampoo 2-in-1 (200ml) – AU$6
Deodorant ( roll-on) – A$4.80
Economy
Since the city is isolated job opportunities are somehow limited. For the past 5 years, the construction, financial and insurance, rental (hiring) and real estate, and professional scientific and technical industries have had the largest number of employees. While these workers are growing in number, those who are working in the agriculture, forestry, fishing, and mining industries are continuously decreasing in number.
Education
Despite being isolated from other major cities, Perth was never left behind in terms of education. There are 1051 schools in Western Australia and around 600 of these are in Perth. Most of the schools here are government schools and Catholic schools. It also has at least 2 world-class universities, the University of Western Australia and Curtin University. Both of these universities are in the top 1% of the worldwide ranking.
Leisures/Attractions
Perth may be an isolated capital city, but this does not stop the city from making the most out of its natural and material riches. Whether you're an existing local, a new resident, or a visiting tourist, you will surely enjoy Perth's gorgeous beaches and botanic gardens. During your free time from work or school, you can visit art galleries and museums, dine in restaurants, take a stroll along the shores, or have a blast in the city's various entertainment venues.
Kings Park and Botanic Garden
King's Park offers panoramic views of the Darling Range and the Swan River. The park is home to more than 320 native plant varieties, 215 known indigenous fungi species, and 80 bird species. King's Park is unique, having a mixture of botanical gardens, grassed parklands, and natural bushland.The Western Australian Botanical Garden, located within King's Park, exhibits more than 3000 species of WA's flora. Aside from getting a closer experience with nature, visitors can enjoy scenic views through the park's many treetops and walkways. There are also several play areas that children can enjoy during their visit to the park.
Swan Valley
Swan Valley is a region located near Western Australia's Swan River. Unlike several areas in Perth, Swan Valley has fertile soil and several tourism-based attractions. The valley is known for its many vineyards, wineries, microbreweries, and rum distilleries. There is also a chocolate factory, lavender farm, cheese farm, and several agriculture businesses in the region, where the locals are selling various seasonal produce.Swan Valley's vineyards offer a unique experience for every visitor. It has a wide variety of roadside stalls where visitors can try the seasonal produce fresh from the farms. Some of the state's largest wineries are also located in the region, and visitors may opt for a free wine tasting or affordable samplings.
Perth Mint
The Perth Mint is one of the oldest mints in the world still operating in its original location. It is one of the three colonial branches of the United Kingdom's Royal mint, along with the now-defunct Melbourne Mint and Sydney Mint, established to refine gold and mint gold sovereigns and half sovereigns for the United Kingdom and its colonies.Aside from producing currencies and coin blanks, the Perth Mint has a museum which is known for its vast collection of gold nuggets, commemorative coins, and other refined precious metal products. Museum visitors who take the tour may also watch the Perth Mint's live gold pour. The exhibits aim to spark the audience's interest in the gold and precious metals industry.
The Pinnacles
The Pinnacles consists of thousands of weathered limestone pillars scattered across Nambung National Park. The park is also one of the major attractions in Western Australia, having more than 250,000 visitors every year. Visitors are offered a breathtaking view of the landscape, especially during sunset.Seeing the limestone pillars is not the only activity that visitors can look forward to when going to the Pinnacles Desert. There are beaches, coastal dune systems, and shady groves that visitors can explore. The Pinnacles Desert Discovery Centre is also in the area for locals and tourists who want to learn more about the history and the desert's flora and fauna.
Fremantle Prison
The Fremantle Prison, also known as Fremantle Jail/Gaol in 2010 was designated as a UNESCO World Heritage Site. Formerly known as the Convicts' Establishment, the prison was built by convicts brought in from the United Kingdom using limestones quarried on-site. The facilities were originally used to hold convicts from the UK and later for prisoners who were sentenced locally. Due to several riots, the prison was closed in 1991.The Prison is one of the most popular attractions in the region. Through a variety of tours, visitors will learn about the history of the prison, its functions, and how it affected its surrounding areas. The prison offers day tours where tour guides talk about how life in the prison was and the functions of its facilities. For a unique experience, the most recommended tours are the Torchlight tour which is the same as the day tour but is held at night, and the Tunnel Tour, which takes visitors 20-metres below the prison to the tunnels built by prisoners to provide water supply to the Fremantle area.
Transportation
Majority of the residents of Perth prefer using private vehicles to move around the city. All modes of public transportation in Perth are operated by Transperth. Rail transport is the easiest way to move around the area; the train services are available from 5:00 AM until midnight. Buses also run every 5-15 minutes during weekdays. There is a ferry service across the Swan River which connects Perth's CBD with the South Perth foreshore. However, ferry services are only popular among tourists who wish to enjoy the scenic ride or to go to Perth Zoo in South Perth.
Fuel (1L) – A$1.44
Public transport (1 month) – A$80
Taxi trip, basic tariff (8km) – A$20