Relocating to Townsville
Townsville boasts clear skies and sunny days for more than 300 days a year. This coastal city located in North Queensland is the perfect gateway to the wild outback and is close to the Great Barrier Reef. It has around 200,000 inhabitants and a good number of food, shopping, business, and housing establishment.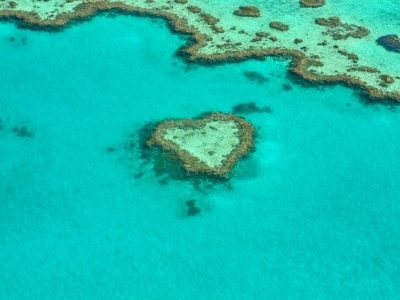 Living in Townsville Guide
If you plan on moving to Townsville, here are some of the things that can help you prepare for the move.
Living in Townsville is much cheaper compared to its surrounding cities and has great food establishments, and good housing options to match. It's pretty easy to find a good place to move into in Townsville! Businesses in the city are also growing in number and getting a new job won't be a problem.
Housing
Average monthly household rental payment – A$1,223
Average monthly household mortgage payment – A$1,761
Food
Basic lunchtime menu in the business district – A$18
Combo meal in a take away restaurant – A$11
12 large eggs – AU$5.13
500g of local cheese – AU$7
Bread for 2 people for 1 day – A$2.01
1kg of apples – A$4.00
1L of whole fat milk – A$1.22
Personal Care
Cold medicine for 6 days – AU$9
1 box of antibiotics (12 doses) – AU$13
Tube of toothpaste – AU$3.13
4 rolls of toilet paper – AU$2.50
Hair shampoo 2-in-1 (400 ml) – AU$5.25
Life in Townsville
Despite having a diverse economy, life in Townsville is relaxed and slow-paced. The city is strong in terms of education, healthcare, retail, construction, and manufacturing. As a military defence hub since WWII, the city is home to thousands of military personnel.
Economy (Employment/Business)
The continuous growth of the city's tourism is greatly contributing to Townsville's economic growth. There are around 6000 jobs supported by tourism, ranging from accommodation and food services to recreation and transport services. While it is not as easy to find a job here, there are more than 86,000 jobs in Townsville.
Leisure/Attractions
Townsville is known for its scenic coastlines and breathtaking natural parks. Aside from its beautiful surroundings that bring residents and tourists closer to nature, the city also has a rich culture and history. If you're new in town, you might be interested in joining the Military tours to learn more about the city, its history, and its significance during WWII.
Reef HQ Great Barrier Reef Aquarium
Reef HQ is the largest living coral reef aquarium in the world. The Coral Reef exhibit, one of the largest marine tanks of its type, features around 120 fish species and 130 coral species, as well as species of brittle stars, feather stars, sea cucumbers, sea stars, sea urchins, snails, sponges, and worms.Several activities and shows are suitable for guests of all ages. Some of the shows included in the tour are Predator Dive Show, Turtle Talk, Shark Feeding Show and many more. Visitors can also relax at the Waterview Cafe and enjoy a variety of refreshments while taking in the beautiful view exclusive to the Great Barrier Reef. The tank has a variety of different coral and many schools of fish on display .
The Strand
The Strand offers a relaxed, yet energetic vibe for it's visitors. The beach is a popular choice for both locals and tourists who want to unwind and have fun with their family and friends. It also has various facilities that are ideal for picnics and gatherings or if you would prefer someone to do the preparation for you, the strand has an array of dining options with several cuisines to choose from.Aside from the dining facilities, the Strand also has a two-kilometre walkway which offers a breathtaking view of Magnetic Island. The walkway is a favourite to all who visit, whether it be the walkers, runners, bikers or kids with their scooters. The Strand Water Park and several playgrounds are also located in the area. If you have plenty of time, you can try some of the water sports and activities offered at the water park. You may also like to walk to the end of the Strand and visit the Jezzine Barracks to learn about the stories of Townsville settlement.
Castle Hill
Castle Hill is a 286-metre-high pink granite monolith located in the centre of Townsville. During WWII, American soldiers used the hill as a lookout post. Now, it has become a popular destination for locals and visitors, with several facilities for dining, relaxation, and recreation. The Castle Hill outlook offers a spectacular 360-degree view of the city, the coastline, and Magnetic Island. It also has 15 different tracks to choose from to reach the summit, making it an ideal spot for hiking. If you are really keen and choose to hike to the top, you'll be joining many locals who include the hike into their regular workout routine.
Billabong Sanctuary
The Billabong Sanctuary was opened to the public in March 1985. It is an 11-hectare wildlife sanctuary located 17 kilometres south of Townsville. It houses hundreds of species of Australian mammals and reptiles. The sanctuary also has breedings programs for koalas, wallabies, wombats, estuarine crocodiles and many more.The Billabong Sanctuary offers a variety of activities that are suitable for both children and adults. Visiting the sanctuary allows guests an up-close encounter with different mammals and reptiles. The Billabong Sanctuary also features a free-flight bird show, turtle races, koala and reptile experience, and several feeding activities.
The Great Barrier Reef
The Great Barrier Reef is the largest coral reef system in the world and is listed as a World Heritage Site. Located in the Coral Sea, the Great Barrier Reef has more than 2,900 individual reefs and around 900 islands.Townsville is one of the best jump-off points to get to the outer barrier reef. Several agencies offer day tours to the reef and nearby islands. The most popular activities in the area are diving and snorkelling. Try these activities and marvel at the beauty of the world beneath the waves. If you're lucky, you may get to dive/swim with Maori wrasse, reef sharks, sea turtles and stingrays.
Transportation
Due to the sunny weather almost all year round, some residents prefer to walk or cycle around the city to go to their workplaces or run errands. Over the past years, commuting in Townsville has become more and more difficult. Hence, the majority of the population prefer to use private vehicles to go to and from work.
Aside from private transportation, Townsville has a good number of public transportation options that residents and tourists can use to move around the CBD and its surrounding areas.
Taxis can be hailed from the kerb of the streets from anywhere in the city. You may also book one online or by calling private taxi companies. Taxi can also be engaged from designated taxi ranks in different parts of Townsville.
Railway/Train system
The city does not have its railway system. However, the North Coast railway line passes through the city. Other rail services from Brisbane also pass through the city going to Cairns.
Regular bus services are also available in Townsville. Buses operated by Sunbus service the most populated areas of the city. They also run special services to take patrons to different venues for major events in the city. Hermit Park Bus Service (another bus line owned and operated by Sunbus) offers special charter services for various occasions and events.