Moving to Adelaide
Adelaide is the capital of South Australia. The city has a Mediterranean climate, allowing both the locals and tourists to enjoy the city's various festivals and outdoor activities.
While Adelaide has the benefits of a modern and thriving city, you may find it surprising that life in this city is pretty quiet and laid back. Living in the city is very affordable. The price of consumable goods and rental houses is significantly lower compared to other capital cities like Melbourne and Sydney.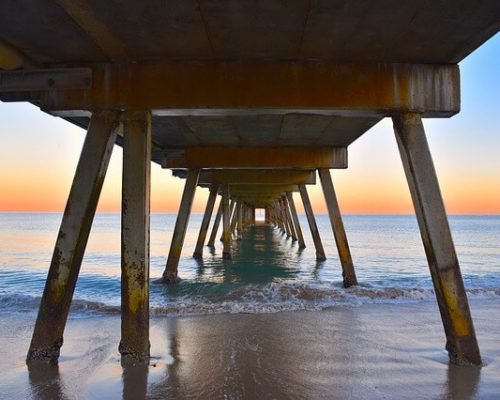 Living in Adelaide Guide
If you plan on relocating to Adelaide or South Australia, here's a list of the things you need to take note of:
Housing and Rental
Average monthly household rental payment – A$1,613
Average monthly household mortgage payment – A$1,917
Food
Meal (inexpensive restaurant) – A$17.00
Fast food hamburger menu – A$10.00
Mineral Water- A$2.78
Lettuce – A$2.67
Eggs (12) – A$3.89
Local Cheese (454g)- AU$3.97
Bread (454g) – A$1.99
Apples (454g) – A$1.79
Milk (3.79L) – A$5.47
Personal Care
Cold medicine (6 days) – A$8
1 box of antibiotics (12 doses) – A$17
Toothpaste (120g) – A$3.95
4 rolls of toilet paper – A$3.67
Hair shampoo 2-in-1 (400ml) – A$6
Deodorant (50ml, roll-on) – A$5.23
Economy
Although Adelaide is still transitioning from a manufacturing industry-based economy to a service industry-based economy, there are plenty of opportunities that residents can explore. Aside from employment opportunities, several companies and institutions are also offering internship opportunities to locals, as well as international students who are thinking about moving to Adelaide.
Education
Out of the 785 schools in South Australia, around 440 of these are located in Adelaide. While the majority of the schools are government schools, the city also has several independent and Catholic schools.
Adelaide is home to 4 universities, including Australia's oldest university – the University of Adelaide. The university was established in 1874 and consistently ranks in the top 1% of the universities across the globe.
Leisure and Attraction
Known as the Festival City, Adelaide has an event or two every month. From food and art festivals to various sports events. The city also hosts some of the major festivals including Adelaide Fringe, the Adelaide Festival, OzAsia, Indofest, WOMADelaide and many more.
Adelaide Botanic Garden
Opened to the public in October 1857, the Adelaide Botanic Garden is situated in the heart of Adelaide, the capital city of South Australia. Visitors may choose to spend an hour or all day wandering the various beautifully manicured gardens and stunning architecture which are spread out over 50 hectares. The gardens offer guided tours and special walks for you to explore and learn more about the plants from Australia and also around the world. . Self-guided tours are also available for visitors who prefer walking alone in the gardens. For self-guided tours, the garden's visitor information centre will provide the current month's trail guide to lead visitors to the garden's featured plants/flowers.The Botanical Garden is home to some well-known architecture such as the Bicentennial Conservatory built in 1989 and the Palm House built-in 1868. Visitors may also explore the Santos Museum of Economic Botany and the Amazon Waterlily Pavilion which are also located within the gardens.
Migration Museum
Adelaide's Migration Museum allows visitors to learn about how British settlers prepared and travelled to South Australia. It is an ideal destination for both locals and tourists, who are interested in knowing the diverse culture of South Australia. The museum also has programs that are aligned with the Australian Curriculum, making learning more fun and interesting for students.The museum has permanent exhibits which focus largely on the immigration and settlement history of South Australia. The galleries feature stories, images, and other collections from the 20th century. There are also galleries which feature art pieces of local artists, as well as a special area which tells the story of the site where the museum was built.
Adelaide Zoo
The Adelaide Zoo was opened in 1883, making it the second oldest zoo in Australia. The Zoo is situated close to the Adelaide Botanical garden and houses more than 250 native and exotic species of birds, fish, mammals, and reptiles. The Zoo offers a variety of activities, encounters, and facilities that are suitable for visitors of all ages, especially for children.Five buildings within Adelaide Zoo are recognised as heritage-listed sites including the Zoo's entrance located on Frome Road. Some of its notable encounters are the Giant Panda exhibit and the South-East Asian Exhibit which includes walking through the jungle close to Sumatran Tigers and orangutans.
Adelaide Oval
Established in 1871, the Adelaide Oval has been the host for different sports such as AFL, archery, hockey, tennis,cricket and rugby. While it is mostly used for cricket and AFL matches, the oval is also a popular venue for concerts. Although there have been some renovations and improvements on its facilities, the oval's old scoreboard, first used in 1911, still stands on the hill and is listed on the City of Adelaide Heritage Register.The Adelaide Oval also offers guided tours which allow visitors to some areas, usually inaccessible for guests, to learn more about its history and sporting icons who have competed on the oval. Thrill-seekers may also sign up for the Roof Climb, which takes visitors 50 meters over the hallowed turf. With this unique experience, visitors can marvel at Adelaide's breathtaking view.
South Australian Museum
The South Australian Museum was established in 1856 and is owned by the Government of South Australia. It is a natural history museum and a research institution. The museum houses more than four million objects and specimens in its permanent galleries, including a vast collection of indigenous artefacts. The permanent galleries include collections from Ancient Egypt, Australian Aboriginal cultures, Ediacaran Fossils, Megafauna, Opal fossils, world mammals, and many more.The museum has a cafe where visitors can enjoy delicious snacks and drinks while taking a break from the tour. There are also plenty of interactive activities that children can enjoy during their visit.
With this many events going on and places to explore, there's always something to try and someplace to visit in Adelaide.
Transportation
Moving around the city is quite easy. Buses are moving around the city even after midnight, allowing residents and visitors to enjoy the city's nightlife. City trams are also accessible to the public. If you like a healthier, greener option, you can opt to hire Adelaide's free bikes which are available in different areas of the CBD.
One way ticket (local transport) – A$3.83
Monthly Pass – A$99.00
Taxi Start (Normal Tariff) – A$4.25
Gasoline (1 gal.) – A$5.56