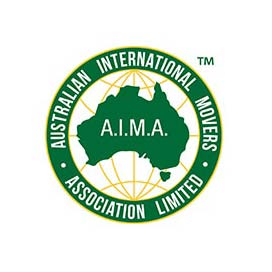 AIMA — Australian International Movers Association
Established in 1975, the Australian International Movers Association works to enhance the standards and moving services provided to the consumer.
AIMA is a self-governing body that strives to improve the level of service of its members. AIMA independently audits members to ensure financial stability and high standards of conduct. This gives consumers confidence in the selection of a capable removals company.
It also assists the industry by setting professional standards and a Code of Practice. They offer professional training, information and support to the industry. AIMA also provides complaint resolution services.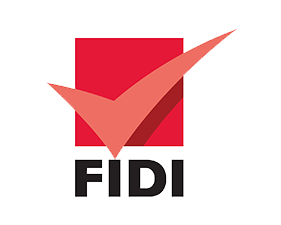 FIDI – Federation Internationale des Demenageurs Internationaux/ The International Association of International Movers
FIDI is the largest global alliance of independent quality international removals companies. Based in Brussels, FIDI provides a wide range of training and communication services to members. It developed FAIM, an internationally recognised standard for managing and performing international moves.
FAIM covers every aspect of an international moving company. This includes financial status, environmental policy, staff training, and management processes. FAIM is an independent measure of compliance, audited by a consultant from outside the moving company's country base. FAIM/ISO provides the highest certification standard .making sure that customers get the highest level of service available.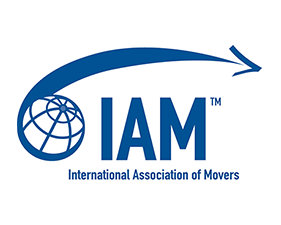 IAM – International Association of Movers
The association was founded more than 50 years ago, as the Household Goods Forwarders Association of America (HHGFAA). It then consisted of 18 charter companies residing in the United States and conducting business primarily with the U.S. Government. After significant growth, HHGFAA members voted to change the association name to the International Association of Movers (IAM) in 2008. The name was selected to reflect the worldwide scope of the association, as well as the environment and industry in which it operates.
Today, IAM represents more than 2000 companies across 170 countries. These companies are recognised as partners and innovators in the delivery of moving, shipping, and logistics-related services. The IAM promotes a set of guidelines among members encouraging responsible business conduct, fair dealings, honesty and integrity, as well as professional communications. Members of the IAM also acknowledge and respect cultural similarities and differences amongst its members, as well as abiding by all lawful agreements.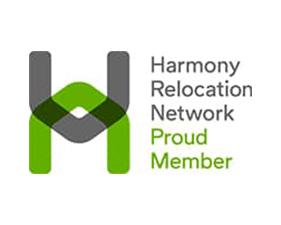 Harmony Relocations
Founded in 1922, Harmony is a global network of locally owned relocations companies in Europe and the USA. Due to the expansion of its customer base, the network also started expanding to Australia, Asia, the Middle East, Latin America, and Africa. The name of the network was changed to Harmony Relocation Network in 2016.
The goal of the organisation is to make sure that their members only provide superior relocation services across the globe. All the members are expected to provide the same high-quality service, local expertise, and personal commitment to delivering the requirements of each customer.