Relocating to Sydney
Sydney is mostly known for its clear blue skies and temperate climate. Depending on where you're moving from, the city's scenery can be quite refreshing. Among all the well-known cities of Australia, Sydney has the largest population.
Living in Sydney is very different compared to its surrounding coastal areas where life seems to be more relaxed. Being a state capital, its streets are always bustling with people and business establishments are tirelessly catering to the needs of their patrons all day.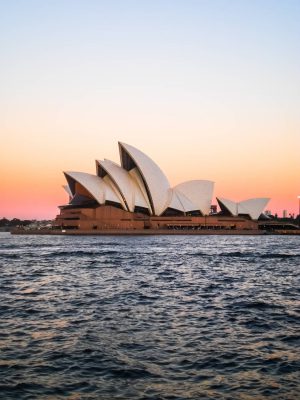 Living in Sydney Guide
If you're considering moving to Sydney, here are some of the things that are worth taking note of:
Transportation
Sydney has trains, buses, and ferry services that the public can use to go from one place to another. Airport links, light rail lines, and taxi services are also available. These transport systems complement each other and make it easier to travel to other parts of the country.
Train services usually run from 4 am to midnight.
Buses travel through the city and its surrounding areas for almost 24 hours. Since heavy traffic is expected in most parts of the city, it is recommended that passengers purchase their bus tickets before boarding the bus to reduce delays.
If you're in a hurry or are looking for a more convenient means of transportation, you may wave down a taxi from the kerb or engage those who are waiting for passengers in designated taxi ranks around the city. You may also book a taxi from private taxi companies operating in different parts of the city, or use a more modern solution and order an Uber or Didi.
Ferry services are also available for passengers who are travelling to harbourside destinations and suburbs. Before making any plans in taking ferry services, check for alternative routes that you can take during low tides or other circumstances which render the ferries inoperable.
Other transportation services such as light rails, airport links, and transport links are also available for passengers travelling to different parts of the city such as airports and popular tourist destinations.
Cost of Living
Whether you opt to rent or buy a property when you move to Sydney, you will be surprised at how expensive it can get. In the recent Demographia Housing Affordability Survey, Sydney has the third least affordable housing market among all major cities in the world; Melbourne ranked 4th.
Housing and Rental
Average monthly household rental payment – A$2,400
Average monthly household mortgage payment – A$2,630
While monthly rental is more expensive than other popular cities, the majority of food and personal care items are less expensive in Sydney.
Food
Basic lunchtime menu (in the business district) – AU$17
Take away food – AU$11
1 litre of whole fat milk – AU$1.26
500 g of local cheese – AU$8
1 kg of tomatoes- AU$5.04
1 kg of potatoes – AU$3.32
500 g of boneless chicken breast – AU$5.99
1 kg of apples – AU$4.30
12 eggs, large – AU$5.49
Personal Care
1 box of antibiotics – AU$16
4 rolls of toilet paper – AU$3.62
Tube of toothpaste – AU$3.97
Hair shampoo 2-in-1 (400 ml) – AU$6
Lifestyle:
Shops in Sydney are usually open until 5 PM and cafes are mostly closed by 4 PM.
Compared to other cities, Sydney has very drinking laws. Individuals who intend to work in bars and other drinking establishments are required to take a Responsible Service of Alcohol (RSA) Course. They also implement lockout laws which prohibit patrons from entering bars after 1:30.
Leisure/Attractions
Sydney is Australia's oldest and largest city. While it is best known for the Sydney Opera House, there are plenty of other attractions that locals and tourists can visit in the city.
Sydney Harbour
Sydney Harbour is known as one of the most beautiful natural harbours in the world. It is also one of the best gateways for locals and tourists who would like to explore the city and admire the beauty of Sydney. Aside from the famous landmarks such as the Opera House and Harbour Bridge, there are plenty of museums, galleries, and historical sites that are accessible from the harbour.While you're in the area, you may want to try the BridgeClimb. As the name suggests, this is an activity where visitors will climb to the summit of the Sydney Harbour Bridge. However, the BridgeClimb is not for the faint of heart. Visitors will take a 3.5 hour-guided climb to the arches of the bridge, rising 134 metres or 440 feet above sea level. The summit offers a breathtaking 360 degrees panoramic view of the Sydney Harbour.
Royal Botanic Garden
The Royal Botanic Garden in Sydney is a 300,000-square meter heritage-listed botanical garden located in Farm Cove. It often serves as an event venue and public recreation area. The botanic garden is considered as the oldest scientific institution in Australia. It is also an important historic botanical institution in the world.Visitors to the garden may also join garden tours to learn about the history and aboriginal culture of the Cadigal people. The garden also has walkways and facilities for those who prefer taking strolls and relaxing activities.
Sydney Opera House
Located in Sydney Harbour, The Sydney Opera House is a multi-venue performing arts centre established in 1973. Since its establishment, the opera house has been the most popular attraction in Australia. The Sydney Opera House has a total seating capacity of 5,738.Aside from the indoor theatres, a concert hall, and studios, Sydney Opera House also houses exhibition rooms and a cinema. Different guided walking tours are also available to visitors, both locals and tourists. Guided tours allow visitors to explore different areas of the opera house while learning about its history.
George Street
George Street is the oldest street in Sydney, as well as the city's original high street. It remains to be of the city's busiest streets, lined with several high-rise office blocks, historic buildings, and shops.The elegant Queen Victoria building is also in this area. This Romanesque-style building is known for its graceful domes, high-end stores, and stained glass windows. Also in the vicinity is the Sydney Town Hall and the neo-gothic St. Andrew's Church.
Street Art of Newtown
Newtown and its surrounding suburbs are known for their colourful walls, lined with unique street art and graffiti. Artists who have decorated the streets used different styles and methods to express themselves/share their message. From large-scale painted murals, hand-painted or sprayed slogans, to yarn-bombed and sculptural items.If you can't decide on where to start your Newtown exploration, short walking tours are available in the area. There are guided tours which take locals and visitors to some of the best and most popular works. When you get tired of walking around, you can relax and dine at one of the local restaurants in the suburb.